I have something small to share about the Parable of the sower and what good soil has taught me. In a society where the Bible is viewed as though it were a fairy tale, and those who think they know about the Bible, are not representing it in a manner that would make sense to the lay man, let's try to reason together, please.
I stand on my right to believe that, the Bible is the best book on the planet. Often underestimated if not overlooked.
The bible, is a book that can change your life forever in a beautiful and powerful way or actually put you under arrest. Only that this time you don't get to visibly see the chains or rather yoke upon yourself.
Otherwise, the bible too, can gracefully unravel you and transform you to someone you never thought you would be. Notwithstanding, if you touch it with an evil intent, especially for those who look for a reason to claim God doesn't exist or support your fleshly desires, you are going to be a proverbial fool.
Even more, it is a weapon of protection. No power system on this planet can compare to the power of the words of the Bible. In the middle of war it is your breastplate from the fiery darts. I don't know if you've read my article on the Full Armor of God.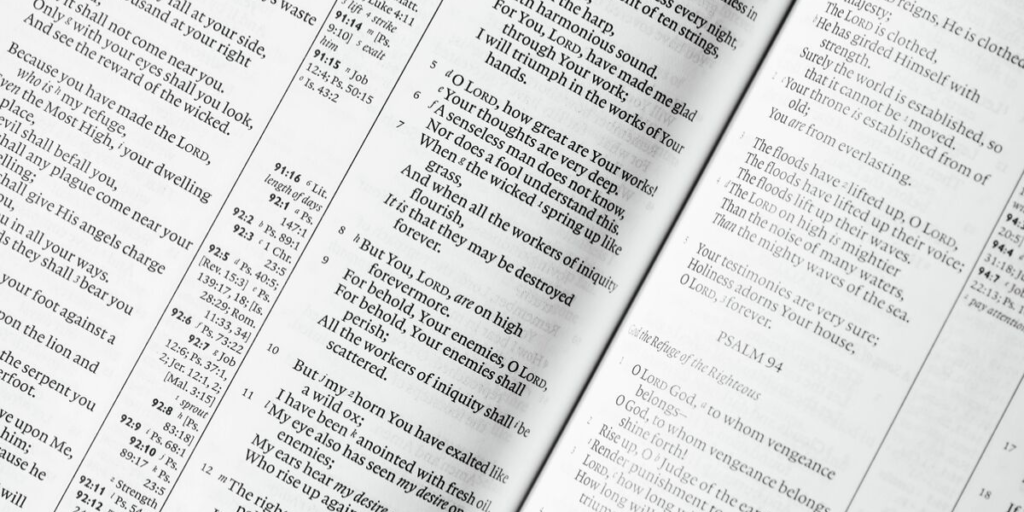 Moreover, It is not a book for the cowardly but for people that are capable and willing to face the truth and push forth with its cause irregardless of the difficulties that tag along with it.
I say this because think of it this way… when you're in a dark room you don't know what's in your surrounding until you turn on the lights.
In like manner, you don't have the ability to see what's inside of you until you step forth to the Light of the world who is Jesus Christ. He will reveal you to yourself. Perhaps lead you to repentance and with that you find salvation because He changes your heart further changing your action and perceptions.
The Bible, is a masterpiece. Written in very simple terms. Inspired by God Almighty and to this very day, indeed proving that "the wisdom of this world is foolishness in God's sight and He catches the wise in their craftiness".
We have all the technology, science (which I love) and education yet we cannot live in peace, love and unity. Not forgetting to mention maintain the planet. I mean you see the kind of things that are happening everyday for some even in your own households. So you know what I mean.
The bible contains living words from God's mouth and the Holy Spirit that lives in His children's heart is the tongue that puts the words in motion.
Actually, verily so, man does not live on bread alone (translated spiritually as to mean, Faith in Christ alone who is the bread of life, is not sustainable) but by every word that comes from the mouth of God (translated as acting according to the living instructions of God. Obedience).
A very good example of Faith and Obedience is from our forefather Abraham. The pioneer of faith who admirably believed in God against all odds.

Anyway, the parable of the sower.
I am so in love with nature and have always been. Around nature I find peace, joy, serenity, inspiration, understanding of God's words and if I do say so myself, I think nature is so eloquent yet so silent and nobody beats nature in communication, harmony and even still effortless prosperity.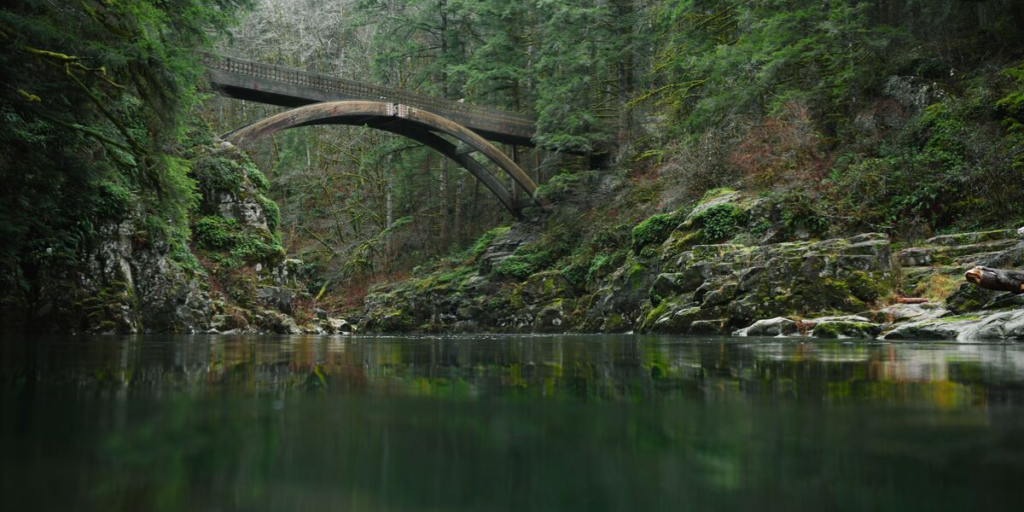 To understand what I mean, hang around nature during spring, summer and late autumn. Thank me later though don't get it twisted, Winter is extremely beautiful too.
With winter, it's how you perceive it and what you're wearing. I know you've heard "there is no such thing as bad weather, just bad clothes."

Basically, nature ignites my Faith, hope and love while creating in me a state of gratitude and Praise on the inside.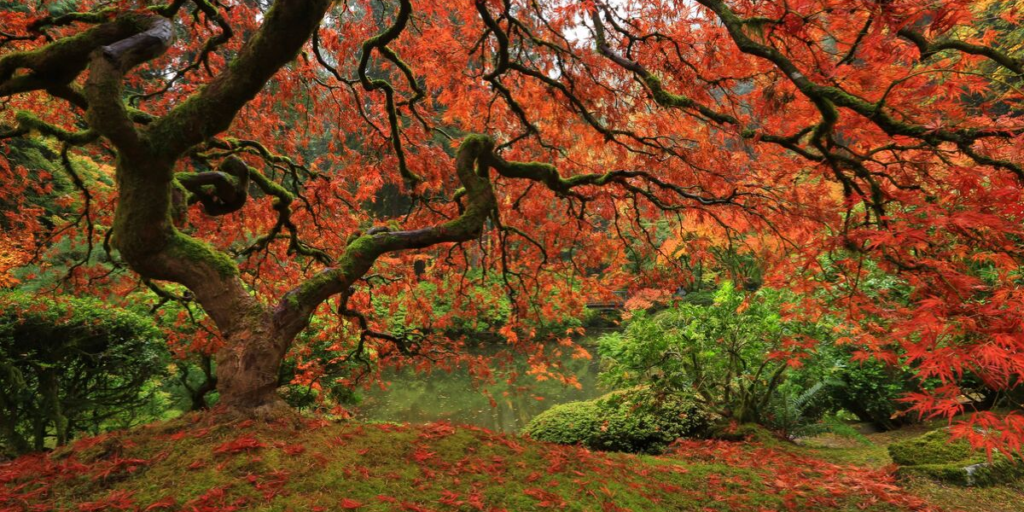 Have I mentioned too the silence in nature? Nature reveals my passion because I had no idea I loved silence so much until I was somewhere in the mountains just hearing the whistles of the wind against the trees, a gentle sound of the river flowing and occasional melodious chirps of really cute little birds.
Due to this, I have madly fallen in love with plants and watching them grow. Just the other day, I engaged in a spare time project of planting and wheatgrass among many others was part of the project.
Anyway, let me reiterate the words of Lord Jesus Christ of Nazareth from the book of Mathew 13 where He talked about the Parable of the Sower, then connect it with the Famine in Egypt during Joseph and Pharaoh's era, a prophecy from Amos in Chapter 8:11 and conclude with my observation from my project.
From Mathew 13 vs 18-23 Jesus explained the parable and said the following:
"When anyone hears the message about the kingdom and does not understand it, the evil one comes and snatches away what was sown in their heart. This is the seed sown along the path.
The seed falling on rocky ground refers to someone who hears the word and at once receives it with joy but since they have no root, they last only a short time. When trouble or persecution comes because of the word, they quickly fall away.
The seed falling among the thorns refers to someone who hears the word, but the worries of this life and the deceitfulness of wealth choke the word, making it unfruitful
but the seed falling on good soil refers to someone who hears the word and understands it. This is the one who produces a crop, yielding a hundred, sixty or thirty times what was sown".
JOSEPH IN EGYPT DURING THE FAMINE
As you hold on to that thought, I would love to give you an inside scoop too about Joseph. When he was in Egypt, after his brothers betrayed him. Due to jealousy of his coat of many colours.
The famine came as he understood. From God's warning through a dream. He was put in charge since he correctly interpreted the dream. While he was in office he had intriguing instructions.
If you don't know, the warning in the dream was that there will be seven years of harvest and fruitfulness. Followed by seven years of absolute famine.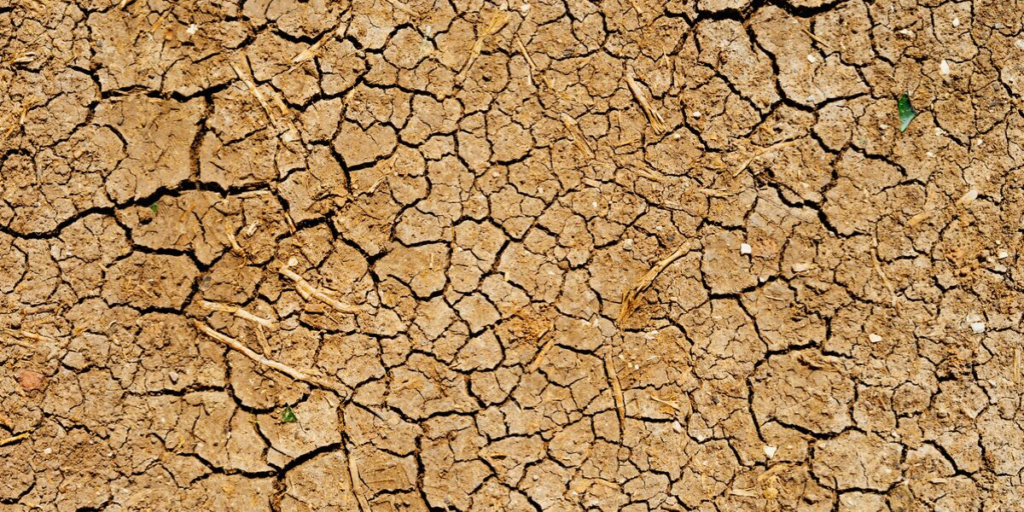 So according to Joseph's wisdom from God, he commanded a harvest during these seven years in preparation for the incoming seven year famine.

He advised the Egyptians as follows (according to my secret stash of information):
They were to bring corn to him in the ears with some soil of the field so that as they store the harvest it will not spoil.
However, the Egyptians gathered the corn including all other sorts of food in their stores in great abundance during the seven years of harvest but they failed to follow Joseph's instructions. They brought in the corn in the ears but they did not bring in soil of the field with it.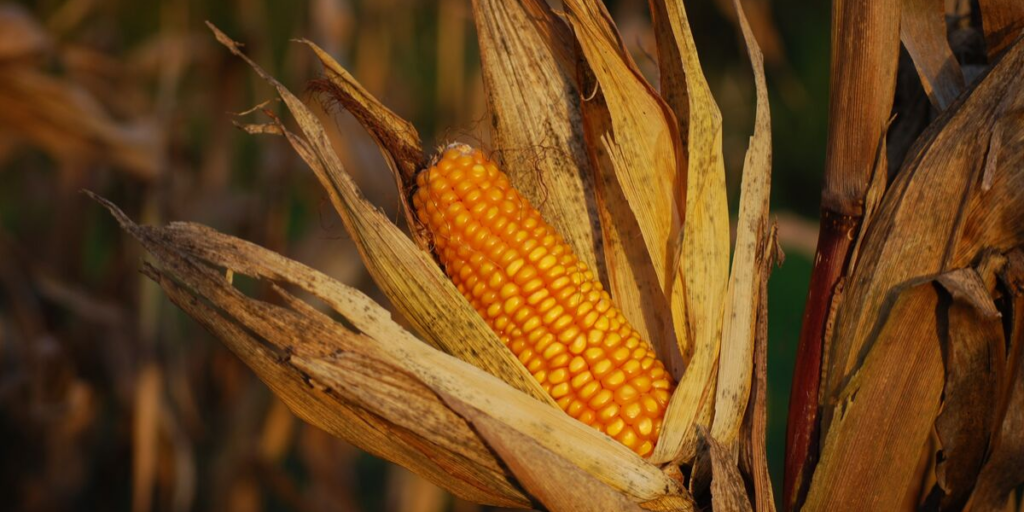 Famine came and the people of Egypt opened their stores of corn as famine prevailed. Lo and behold! they found all the food in their stores full of vermin and not fit to eat.
So, because of their irresponsibility (which I'd like to call "the sin of ignorance") you know, "People perish because of lack of knowledge.." Hosea 4:6, Joseph issued a new command.
Saying that anyone who would wish to buy corn in Egypt will first of all, send the sons and not the servants (this was because he wanted to meet his brothers). Secondly, any Egyptian or Canaanite who shall come from any of the stores from buying corn in Egypt and go sell it throughout the land shall die (to initiate responsibility). Lastly, nobody buys but for the support of his household (responsible action again).
THE SEED
Obviously from Jesus explanation, the seed is the word of God.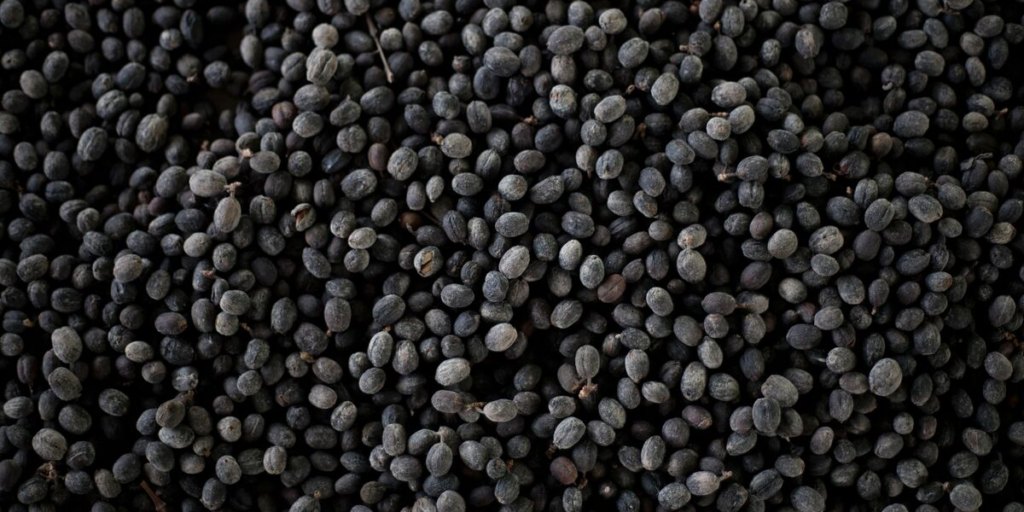 I've come to learn that sowing the seed in a corrupt heart is actually profitless.
As you can see, when Joseph told the Egyptians to bring the seed uninterrupted (corn on the ear) with good soil (clean and pure heart) and they left the soil out, the seed was full of vermin. The word of God was choked by corruption. As you see in the parable of the sower.
Further fulfilling a prophecy by Jeremiah when he prophesied "They have sown wheat and have reaped thorns, They have strained themselves to no profit But be ashamed of your harvest Because of the fierce anger of the LORD."
THE SOIL
To profit from the word of God and experience spiritual results, your actions have to be pure.
However, your actions can never be pure if your heart is impure because it is the impurity of the heart that leads to wicked thoughts hence wicked actions.
So, repentance is vital. That is turning from profitless vices to profitable vices that are compatible with God's nature.
Never be fooled by what people say. You watch what they do and from that you know the state of their hearts. "As a man thinketh in his heart, so is he".
All around us there are plenty of examples of this. Whether it be the trolls of the internet, a violent spouse, an abusive parent, bad boss or colleague, corrupt government systems and envious individuals who are usually household members always. Of which, the fastest way to detect a witch or idolater is how they can never stand anything good hence jealousy! The wicked spirit within through affiliation with demons suffers not a soul to be and prosper.
The world will continue to be as it is and in fact worse things will come if the hearts of humans will not change. We have to approach God in truth and spirit.
We are not here to tune in to prosperity gospel. Be lied to that we are going to be very successful just by merely uttering "positive words" and "being positive". "Naming and proclaiming". What absurdity!! My blood is boiling already just by thinking about it. Outward positivity is useless and foolish if its coming from a rotten heart! Terrible soil does not bring forth good fruit!!
Those utterances can in fact quickly turn to a snare as long as you're uttering things from a wicked place. This is the state of the church today and society by and large.
"CHURCHIANS" I like to call them, such as this, repel those that are willing to have Faith and obey. Through their wicked actions, they make the Holy scriptures sound like a joke and God Almighty, blasphemed.
So many times I've observed these things even around me and I have felt so strong and dangerous inside but I contain myself through prayer.
With that, I personally urge anyone that would want to experience God's goodness and mercy. Never make a decision based on other people's actions. Don't cancel God. Until you personally have sought the truth with a genuine heart and found it not to be true. Which never happens.
Pick up your bible, pray before you open it and genuinely taste for yourself and see that the Lord is good.
If you're going to be lazy and depend upon self appointed "leaders", I hate to be the bearer of bad news but you're going to be in for a rude shock.
I never cancel anybody by virtue of what I've heard. I do my own research and give the benefit of the doubt and conclude on my own. Seek for truth by yourself!
There are false church-ers out there. People who persecute truth speakers and deceive truth seekers standing on the name of Christ with no shame or remorse.
The modern society calls them "narcissists" but the word calls them wolves on sheep skin. They don't care about anyone or anything but themselves. Always thinking that their actions are a service to the world when its a blatant disservice.
Recently I was thinking on this and my mind told me… "respond to everything as God responds". You see all that is happening but daily, the sun is shinning, the rain is pouring, the world is still spinning, we are breathing alright among many other good things happening that money or accolades cannot solve.
I told someone yesterday, it is extremely scary and dangerous in fact, to mess with someone that is silent when you're thriving on evil and wickedness.
Actually it is written "as soon as you're done destroying, you will be destroyed". Usually how it happens is that the method you use for harm is the very method that harms you to death.
PREPARING FOR FAMINE
Now my point is this, according to Amos 8:11 the days are coming declares the Sovereign Lord when I will send a famine through the land. Not a famine of food or a thirst for water, but a famine of hearing the words of the Lord. People will stagger from sea to sea and wander from north to east, searching for the word of the Lord but they will not find it.
The book of Psalms can tell you why. He changes rivers into a wilderness And springs of water into a thirsty ground; A fruitful land into a salt waste, Because of the wickedness of those who dwell in it.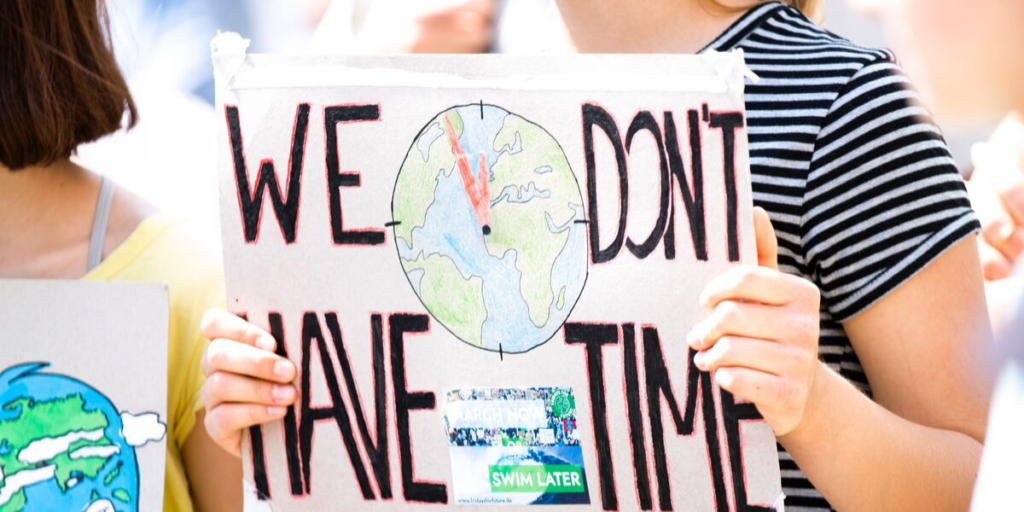 Jesus also told us what will hinder the growth of the seed and how the seed can be fruitful. Joseph's story illustrated both Jesus words and Amos prophecy will continue to be fulfilled throughout every generation.
MY PRACTICAL EXPERIENCE OF THE SEED AND THE SOIL
In my planting experience, I had two types of wheatgrass plant projects. One on kind of impure soil and one on very pure soil and I will insert pictures to show one on the impure and the other on pure.
The one was impure soil because, I first of all made a mistake of planting pearl barley. It doesn't grow since it's dehulled and steam processed. Further removing the bran.
So the best barley to grow is one with the bran.
I then thought, instead of discarding the soil, let me experiment and just scatter on top of it wheat grains and sprinkle water daily. I wanted to see the result of growth in that state of soil.
If you must know, the pearl barley in fact made the soil a bit slimy and there has been mold formation on top of the soil. My observation was that there has been some growth but not formidable.
As you see below, wheat grass on beautiful soil that has been receiving a good amount of light and water. Also tender love if I must say and has been doing spectacular. The green is just everything to my eyes! I literally cannot lol!!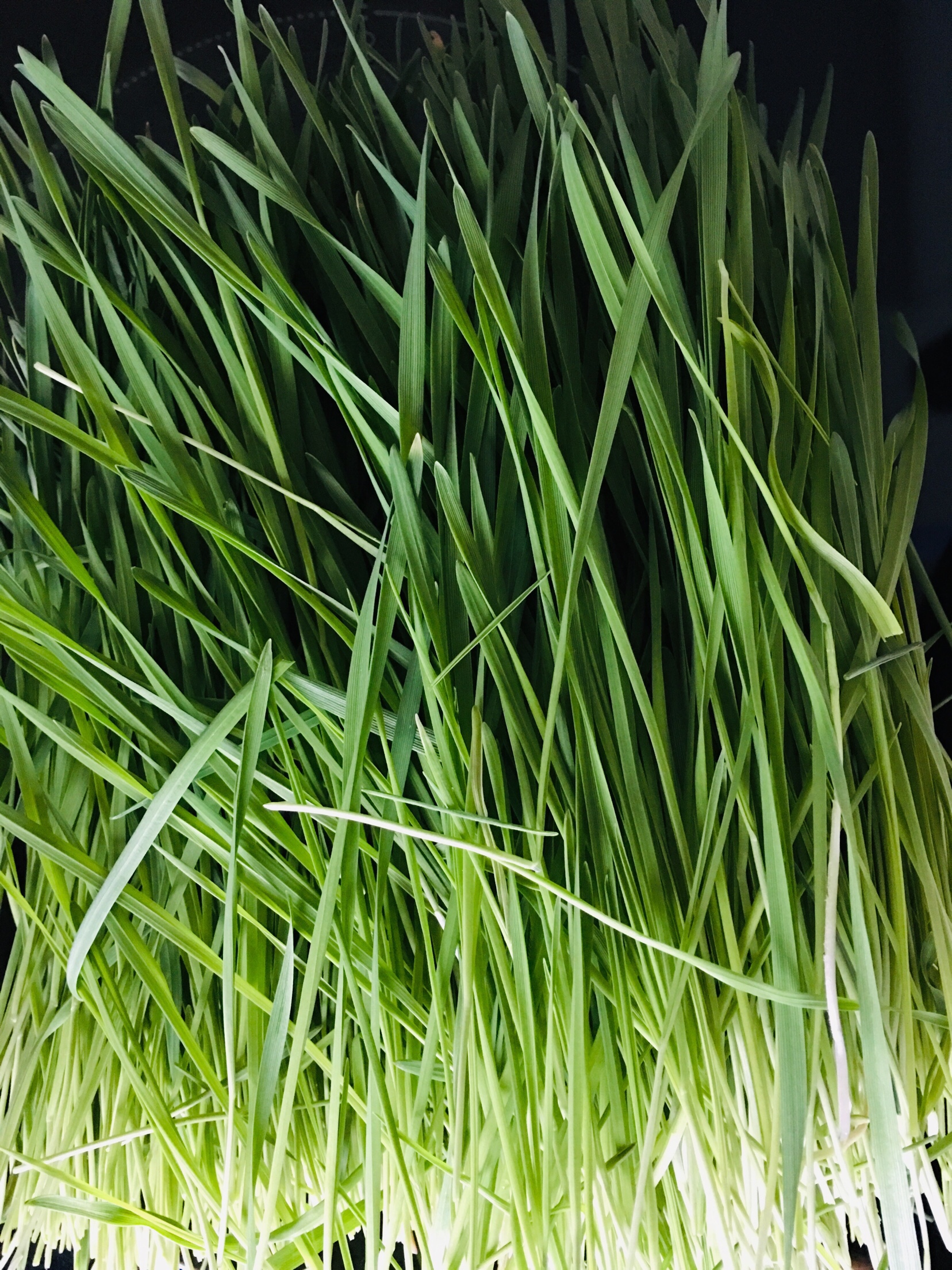 Importance of Light for Growth
Plants practically navigate towards the light. Jesus who is the light of the world, is important for our growth. When He came, John the Baptist proclaimed "prepare the way for the Lord" that was repent for the Kingdom of God was/is at Hand.
That is God coming to establish Himself in His throne which is already within us through His spirit. So our spirit and heart has to be compatible with His. Anybody that questions this drives me nuts.
Look. If we go on a date… don't we pick a partner based on whether they are compatible with our beliefs, values and vision ahead? So if mere flawed mortals like us make such decisions, why shouldn't God Almighty who is righteous and Holy also demand for compatibility?
I solely believe it is a good thing when we challenge ourselves to be right so that we can do right which is the only way we attain Salvation if we couple this up with Faith.
If you follow me closely you know I've said over and over. There is a formula for thriving as a human being. I called it the KBD method.
That is first of all get the Knowledge. Then the knowledge will make you Become. After you become this is where even God Himself approves of you and says "go ye forth, be fruitful and multiply".
What we have today in the society is 90% of people doing and sometimes even knowing but profitless knowledge. If the knowledge you attain and what you acquire in this life can not go with you to the grave, you just might be making a mistake.
I get down trodden sometimes when I look at the consuming society we have. Consumption goes well with production just like aged wine goes with good cheese. The question here though is what exactly are we producing? We were not created to build/create things and destroy/use people? It should be the other way around.
Jesus said, "the branch has to abide to the vine for it to bear good fruit". So you can see what we are working with here. He also said "Unless He builds the house, the builder builds in vain". Whether you want to believe this or not, a single stroke will not return void.
A lot of buildings will go unoccupied. There will come a recession. You already see that justice is but a word. The youth is suffering. Old greedy folks get to the top, shut themselves there and fatten themselves up. The plunder of the poor is in their houses. Babies are getting babies. Brother is killing brother. Father is betraying child. Mother is frustrated due to the burden of single parenting. Good is called evil, Evil is called good. Families will be close to non existent. Marriages will be no more. As we speak, already most that exist are the arrangement mentioned in Isaiah 4:1 "In that day seven women will take hold of one man and say, "We will eat our own food and provide our own clothes; only let us be called by your name take away our disgrace!" You see them proudly "independent".
Glaciers are falling and the environment is slowly collapsing. In fact I recommend the latest Planet Earth on Netflix. You need to see what humans are doing. David did a beautiful job. To me he was prophesying. However, people are still "busy" and I just wish people would stop and listen!!
Every person that got to God's favorite list baring what I deem as enviable titles such as "Abraham my friend", "David a man after my own heart" "Job, Daniel and Noah-men of righteousness" for example, one thing they all had in common was Faith and Obedience through extremely turbulent times.
The advantage we have that they didn't, Salvation of the Lord Jesus Christ manifested in the flesh.
When we aim to be right and fail, it is written "His grace will be sufficient for us" and "His power is made perfect in our weakness". This doesn't mean we should pursue wickedness or have rotten hearts to be saved.
He came so that we don't go through the quagmire of being and doing what is right.
FINALLY
In conclusion, another famine is on the way. Now is the time to get in to the word and like Joseph told the Egyptians, collect the corn and leave it in its ears and bring good soil with it for preservation.
Meaning study the word with pure intentions, do it with a clean heart and a pursuit of righteousness, share it with someone and ensure that they also are harvesting with good soil.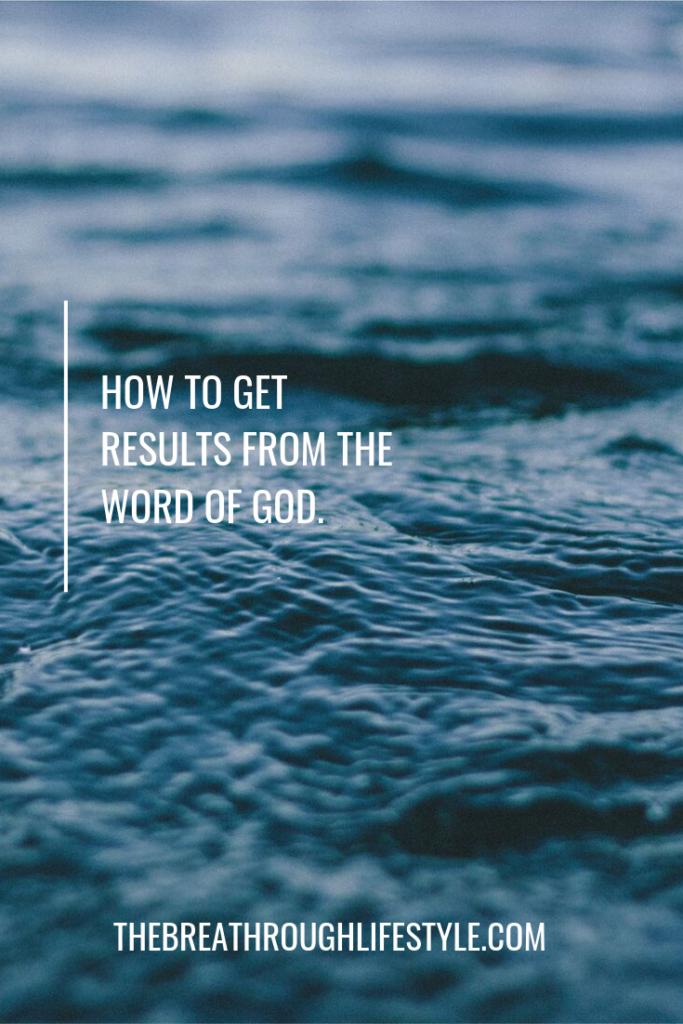 Ensure you're not caught up in many affairs which cause you to fall short of glory and do everything prayerfully. Without the help of the Holy Spirit also, your studies are a waste of time.
To be compatible with the reception of the Holy Spirit, check the condition of your soil so that the seeds you sow will bear good fruit. The fruits of the spirit so that during the famine you can survive it.
Mind you, if you have ever dared to interpret a spiritual book from a physical perspective, you are in error. Every physical thing you read in the bible is either a figure of speech, riddle, parable, allegory and symbol of something deeper. Things in their are not what you see at first. Be in the spirit to understand spiritual matters. Jesus said "truth and spirit". Ask for wisdom too and you will receive.
Many teachings out there are false if not misinterpreted and thats why you see the confusion and dysfunction we have today. The war of ignorance is ongoing. People will be injured. If not equipped right.
When the church fails, the people fail, families break, nations get corrupt. As nations get corrupt, the environment is corrupted. If no change OF THE HEART is made, eventually everything will be destroyed.
Whoever has an ear, let him hear. For you the scoffers, I want you to archive the scriptures and let's see with all your mockery and ignorance out of pride and arrogance, who will be the fool in the end.

Thats it for now.
My prayer is that we harvest with good intentions and a pure heart. May God also send us the Holy Spirit to teach us all we need to know in these times and empower us to push on rightly, justly, mercifully and with equity. Reaching out gently and lovingly to those who need help and sternly rebuking those who cause the little ones to stumble without fear or favor (in fact this type of people I just can't stand them no matter how hard I try but I'm working on it).
I have to tell you this. I heard a story recently of an atheist who went to a church with interest. Since that day, he wants nothing to do with the church because of what he encountered from the "members".
Myself, I also have experiences and I empathise with the situation. So like I said, stomaching them is a bit of a stretch. You cannot be in church and you become part of making a divide of "us vs them". Have you forgotten where God picked you from? I say a big shame on anyone that treats a new member of church as though they were a leper.
Anyway, seek for truth by yourself and ensure your spirit is compatible with the spirit of the word. I hope this makes sense to somebody who will help anybody. I am not writing this for everybody and that's how I like it. I just want one even two people to get this message and ACT on it.
The rest of you, I wish you grace and mercy.
Again to emphasise, to see results from the word of God, make sure the soil is in the right state. It is watered. Can access good light.
Be patient too and trust the process of growth. Have Faith that is without forgetting to repent and be obedient. To have Faith is to act like you believe in what you confess. Not speak like you believe.
Nowadays we have people who what they do is so loud, I can't hear what they're saying. The fruit is what is examined and the fruit is not and will never be related to worldly things.
I mean just ask yourself. Can a Holy and Pure God full of complex wisdom and knowledge, too pure to understand, reduce the results of His magnificence and righteousness to the creation of Man's work when He doesn't share His glory with anyone?
Rhetorical question and something to ponder on.
The word says, as long as it is "today", enter my rest. I usually also add on to that… as long as it is HERE AND NOW… do "what is true, noble, right, pure, lovely, admirable, excellent or praiseworthy". Very subjective terms but also relative.
Practice good deeds. Pray over your actions. Be patient. Greatness takes time. Remember too creation is silent and distraction is loud. When you see nothing is happening, a lot is happening you just don't see it. On the other hand too when you see it looks like things are happening, it just might be that nothing that matters is ongoing.
The beginning of everything is this, THE SOIL HAS TO BE PURE FOR THE SEED TO GROW. Repentance: change of bad vices to good vices, is the first step and every other AMAZING thing will follow.
By the way, from my own experience, improved action is better than saying sorry. So do the math like this. If a mere flawed mortal like me prefers better action than confessions, then what does a Holy and Righteous God prefer? "Prepare the way." Forsake bad vices so that your heart can be good and welcoming to the Holy Spirit.
The initial plan is for you to "have joy, good health, even as your soul prospers". Plusssss!!! It's never too late to decide to make the right decision and God welcomes everyone to the throne of Grace with boldness and confidence.
Embrace your weaknesses and be willing to be vulnerable because it is this way that you will find true strength. To receive a doctor's prescription you have to admit you are unwell for intervention.
Be abundantly blessed and may God be with you in your pursuit for truth and spiritual transformation. Every progress on the outside, has to start from the inside.
Cheers!