This content has been archived. It may no longer be relevant
Seduction according to google is a tempting or attractive thing. This is what we will be looking at today but first let's walk through a thought.
Let us oppress the poor righteous one, let us not spare the widow, nor reverence the ancient gray hairs of the aged.
Let our strength be the law of justice: for that which is feeble is found nothing worth. Therefore let us lie in wait for the righteous; because he is not for our turn, and he is clean contrary to our doings: he upbraids us with our offending the law, and objects to our infamy the transgressing of our education.
He professes to have knowledge of God: and he calls himself the child of the Lord. He was made to reprove our thought. He is grievous unto us even to behold: for his life is not like other men's, his ways are of another fashion.
We are esteemed of him as counterfeits: he abstains from our ways as from filthiness: he pronounces the end of the just to be blessed and makes his boast that God is his father.
Let us see if this word is true: and let us prove what will happen in the end of him. For if the just man is the son of God, He will help him, and deliver him from the hand of his enemies.
Let us examine with despite-fulness and torture that we may know his meekness, and prove his patience.
Let us condemn him with a shameful death: for by his own saying he shall be respected.
Such things they do imagine, and are deceived: for their own wickedness has blinded them. As for the mysteries of God, they do not know them and neither do they hope for the wages of righteousness, nor discern a reward for blameless souls.
For God created man to be immortal and made him to be an image of His own eternity.
Nevertheless through envy of the devil comes death into the world and they that do hold of his side do find it.
We are looking at falsehood hiding in church, led by false preachers and prophets.
They love to curse people and curse in God's name. I have told you if they cannot kill you with the curse of death then they will try and seduce you.
If they fail to seduce you, they will come where you are and keep trying to kill you. However, Jesus is Lord.
The true spirit of God must never curse a fellow man whether familiar or otherwise. The spirit of God delights in blessings. The enemy and his cohorts love, work hard and look forward to cursing.
False prophets and preachers in "church" also due to greed for sordid gain, do the job of cursing and planning against others.
This part of the article will show you that, the seducing techniques and end with a suggestion. The rest is up to you.
BALAAM AND BALAK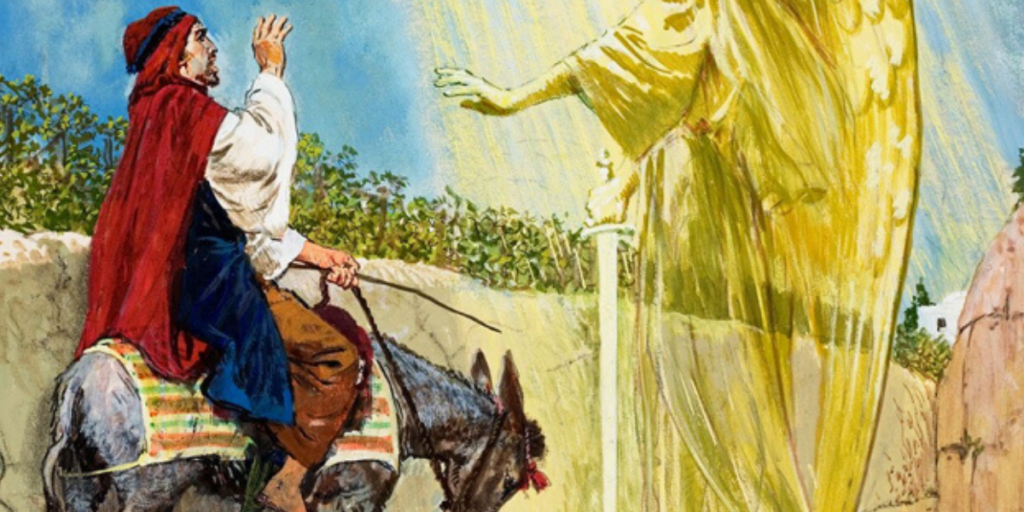 Now Balak son of Zippor saw all that Israel had done to the Amorites, and Moab was terrified of the people because they were numerous. Indeed, Moab dreaded the Israelites.
So the Moabites said to the elders of Midian, "This horde will devour everything around us, as an ox licks up the grass of the field".
Since Balak son of Zippor was king of Moab at that time, he sent messengers to Balaam son of Beor at Pethor, which is by the Euphrates in the land of his people.
"Behold, a people has come out of Egypt" said Balak. "They cover the face of the land and have settled next to me"
"So please come now and put a curse on these people, because they are too mighty for me. Perhaps I may be able to defeat them and drive them out of the land; for I know that those you bless are blessed and those you curse are cursed".
The elders of Moab and Midian departed with the fees for divination in hand. They came to Balaam and relayed to him the words of Balak.
GOD'S JUDGMENT ON THE MATTER
"Spend the night here" Balaam replied "and I will give you the answer that the Lord speaks to me". So the princes of Moab stayed with Balaam.
Then God came to Balaam and asked "who are these men with you"?
Balaam said to God,
"Balak son of Zippor, king of Moab, sent me this message: 'Behold, a people has come out of Egypt, and they cover the face of the land. Now come and put a curse on them for me. Perhaps I may be able to fight against them and drive them away".

So Balaam got up the next morning and said to Balak's princes, "Go back to your homeland, because the LORD has refused to let me go with you."
And the princes of Moab arose, returned to Balak, and said, "Balaam refused to come with us."
Then Balak sent other princes, more numerous and more distinguished than the first messengers.
They came to Balaam and said
"This is what Balak son of Zippor says: 'Please let nothing hinder you from coming to me, for I will honor you richly and do whatever you say. So please come and put a curse on these people for me!'"
Balaam replied to the servants of Balak, "If Balak were to give me his house full of silver and gold, I could not do anything small or great to go beyond the command of the LORD my God. So now, please stay here overnight as the others did, that I may find out what else the LORD has to tell me."
That night God came to Balaam and said
"Since these men have come to summon you, get up and go with them, but you must only do what I tell you."
Balaam got up the next morning to go and meet up with Balak but God opposed Him along the way because of disobedience.
In that meeting, they did all manner of things in an attempt to curse the Israelites but the Lord did not allow it.
Then finally God spoke through Balaam and said:
"God is not a man, that He should lie, or a son of man, that He should change His mind. Does He speak and not act? Does He promise and not fulfill?
I have indeed received a command to bless; He has blessed, and I cannot change it. He considers no disaster for Jacob; He sees no trouble for Israel.
The Lord their God is with them, and the shout of the King is among them. God brought them out of Egypt with strength like a wild ox.
For there is no spell against Jacob and no divination against Israel. It will now be said of Jacob and Israel, "What great things God has done"!
Balak said to Balaam, "Neither curse them at all nor bless them at all"!
Yesterday I showed you, you will encounter people that show indifference when you share something good about you.
It's not a new behavior. You're just in the school of life, learning about people that don't wish others well. Here, I am showing you the spiritual implications of that kind of behaviour.
Since God refused to curse them they decided to seduce the Israelites instead.
LOOK OUT FOR SEDUCTIVE AND ENTICING "OPPORTUNITIES"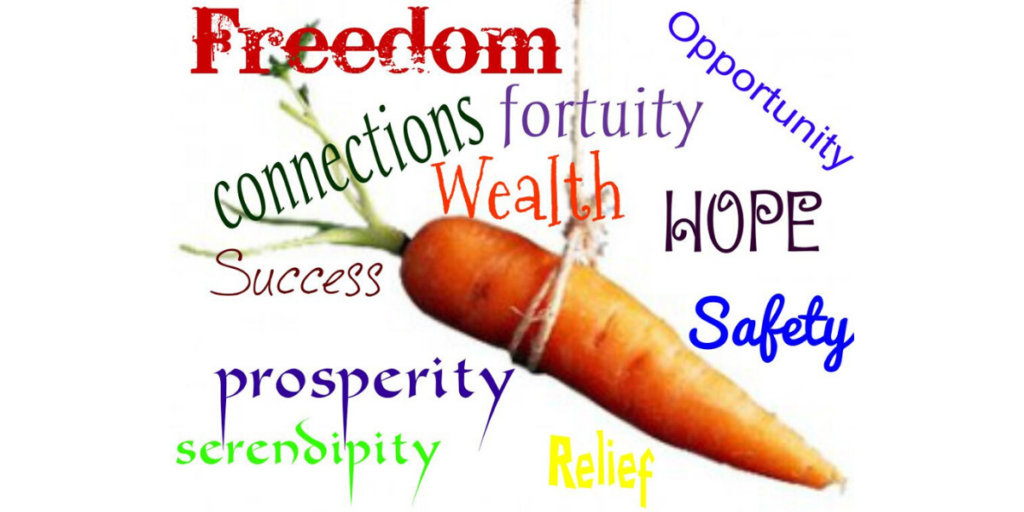 Severally the apostles and disciples keep teaching about avoiding sensuality. There is a reason.
I have shown you that when they will fail to make you angry and bitter, they will attempt to curse you-"kill" and if they fail to curse you, they will try to entice and seduce you.
In worse case scenarios like Saul pursued David to the wilderness, they will come where you are but "don't be afraid".
"He who dwells in the shelter of the Most High will abide in the shadow of the Almighty". "Greater is He that is in you than he that is in the world".
Also they will try to monitor you through devious ways but if God let's them it is for your good and His glory.
That's what the fake prophet Balaam used to do. He is a false prophet from old who put the Israelites in a lot of trouble by giving information on how they can be destroyed spiritually.
Through divination, he would give the mischievous ones information so that they can plot against others. From old, he did it against Abraham, Moses and as you can see the Israelites.
Through astrological means among other things they do, they "check" on you spiritually. Because of their need for control, they like to know what's in the future and pry as deep as they can on people's private lives.
This is not something new because it happened to Jesus Christ as well.
You can see Herod did the same when Jesus was born. The Magis asked "where is the One who has been born King of the Jews? We saw His star in the east and have come to worship Him".
They go to people such as this who can "see the star" to monitor you and be able to Sabotage. Laban did the same against Jacob. Story for another day.
This type of false prophets, can give you advices such as bringing someone's personal items to them. It could be a picture of you, important documents like your birth certificate or a personal cloth. Then they also give evil instructions to be performed against the person.
Like Balaam these prophets usually, just like their counterparts, have an appetite for power and control.
Balaam was warned not to curse the Israelites but because he was promised riches he still went ahead to meet with Balak. That's why God was angry and used the donkey to speak to him.
There are a lot of these prophets today who are consulted by fake worshippers in the church. Any true worshipper knows you must not go consulting people about others or the future.
As we speak, there is going to be a brutal judgment upon unrepentant people who have practiced these things.
"So take your stand with your spells and with your many sorceries, with which you have wearied yourself from your youth. Perhaps you will succeed; perhaps you will inspire terror!
You are wearied from your many counsels. So let them stand and save you— the astrologers who observe the stars, who monthly predict your fate.
Surely they are like stubble; the fire will burn them up. They cannot deliver themselves from the power of the flame. There will be no coals to warm them or fire to sit beside".
So when you are in a "church" and you see someone giving you information about yourself that you have not shared before, don't get too excited. Neither should you be excited when you see someone cursing another.
Run for your life because you might be in the midst of people such as this. Witches, diviners, sorcerers, magicians and warlocks.
In my previous article I have shown you there will be a penalty for following such people or agreeing with them.
Anything God wants to tell you, He will tell you Himself. Don't be fooled. You don't need to consult man about your life but God only. Also since Jesus Christ and before, nobody has a right to curse any human being.
Otherwise let's see the possible seductions
Solomon said "there is nothing new under the sun". The enemy trying to seduce people is not a new thing.
Even Jesus experienced it and demonstrated to us how to respond to these things.
When He was in the wilderness the enemy told Him in the middle of hunger due to fasting to turn the stone to bread.
In the face of the scorching sun, dryness, hunger and lack, isn't this a very good opportunity as a child of God? You know how the Lord responded.
Then He tried to entice Him with power and the riches of the world.
Doesn't power and riches sound good when you are broke and in need? He said if you worship me I will give you this entire Kingdom and everything in it. You know how the Lord responded.
He also enticed Him into priesthood prematurely which is how this false preachers and prophets are birthed. He took Him to a holy city and had him stand on the pinnacle of the temple and even used scripture. You know how the Lord responded.
ISRAELITES SEDUCED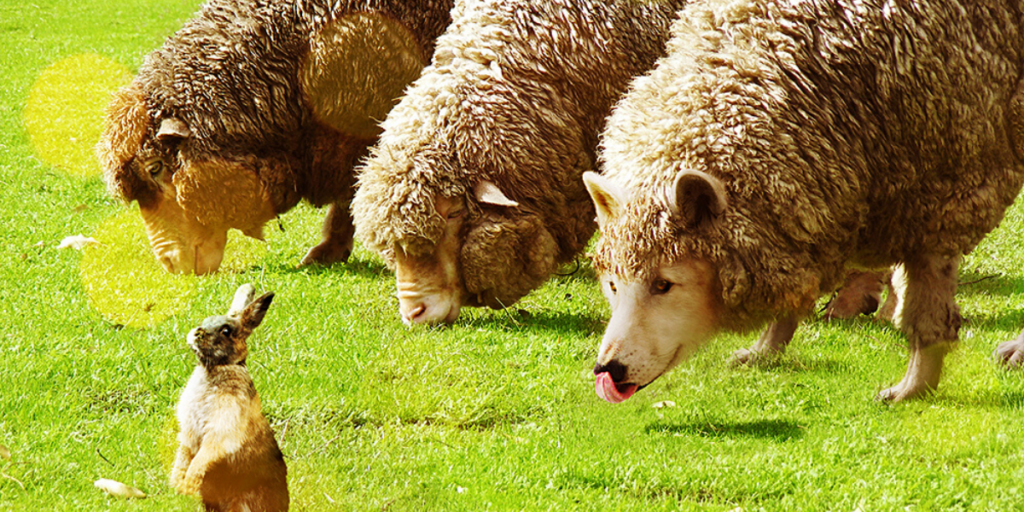 Since those guys (Balaam and Balak) were not able to curse them, they instead sent very beautiful women to the Israelites from Moab.
Now these are called seducing spirits.
The men began to indulge in sexual immorality with them and were invited to sacrifice to their gods.
So they ate the foods offered to idols, bowed down to them and worshipped Baal of Peor. Just like that, the Lord's anger burned against them.
It will not be any different for you. There are potential partners you will meet that will show interest in you and are sent by your enemies.
However, everything the enemy will do against you, "you may stumble but you will not fall". God will use the situation to bless you.
Otherwise, this is how seemingly good opportunities turn out to be nightmares.
These seducing spirits can come in any form behind what we call "opportunity" and at a time of need for you.
Also do not allow just anybody to speak to your soul and spirit.
Whenever you face any kind of opportunity, take seventy steps back and ask God if it's His will. Especially when the opportunity comes at a point of need, think many times.
Even if you don't ask, out of His Love and constant need to save us from trouble, He will show you "red flags" in every circumstance. Don't ignore them.
We say "don't ignore your gut feeling" but even so, ask Him before you make decisions.
Because the Israelites fell short of Glory through treachery and sabotage, all those curses that were secretly set up befell them but later on God in His abundant Love and Mercy redeemed them when they repented.
Be in Christ Jesus and protect yourself from perversity. Be in Him out of Love and repentance and take upon yourself His yoke that is easy and His burden that is light. Don't entrust your soul to a human being who also needs help.
Otherwise, these seducing spirits are in "church" too besides your household. They are the ones you see talking about "deliverance", "miracle cure", "holy oils", "blessings", "miracle books" etc. Some even fix you with "a partner". They say things like "the Lord told me this is the one you should marry". Don't fall for that nonsense!!
What God has for you He will give it to you by Himself. If He sends someone you will know it is a supernatural move. He doesn't share His glory with man.
Members of such churches also like saying things like "the Lord told me you are my wife". If you hear this ask them which lord? because it sure ain't the Lord of Lords!!
1st Timothy 4:1-Now the Spirit speaks expressly, that in the latter times some shall depart from the faith, giving heed to seducing spirits, and doctrines of devils;
MY CONCERNS
Above all else and what is my concern, the true gospel of salvation is not being preached.
Those who need help are not getting the help they need instead they are being plundered. If not condemned and burdened.
They curse people and do not bless. They have turned the house of prayer to a place of business, rotten traditions and filthy practices.
They do all these crafty things in God's name and as a result have hindered people from experiencing joy in the Lord and have destroyed the reputation of the word and church.
Since God is silent during these times, they think what they are doing is good.
They are the ones who Jesus talked about when He said "others will kill and think they are doing it for God".
Because of them those that are weak have given up their Faith. Some are suffering and living in bondage. Scattered sheep in danger of wolves.
Personally, it is by the mercy and grace of God that I can witness to the fact that Jesus Christ is truly Lord and King and a man of His word. If it were not for my personal experience, I would have been an atheist.
Jeremiah was right when he said through the Lord:
"My people are lost sheep; their shepherds have led them astray, causing them to roam the mountains. They have wandered from mountain to hill; they have forgotten their resting place. All who found them devoured them, and their enemies said, 'We are not guilty, for they have sinned against the LORD, their true pasture, the LORD, the hope of their fathers".
GOD LOVES YOU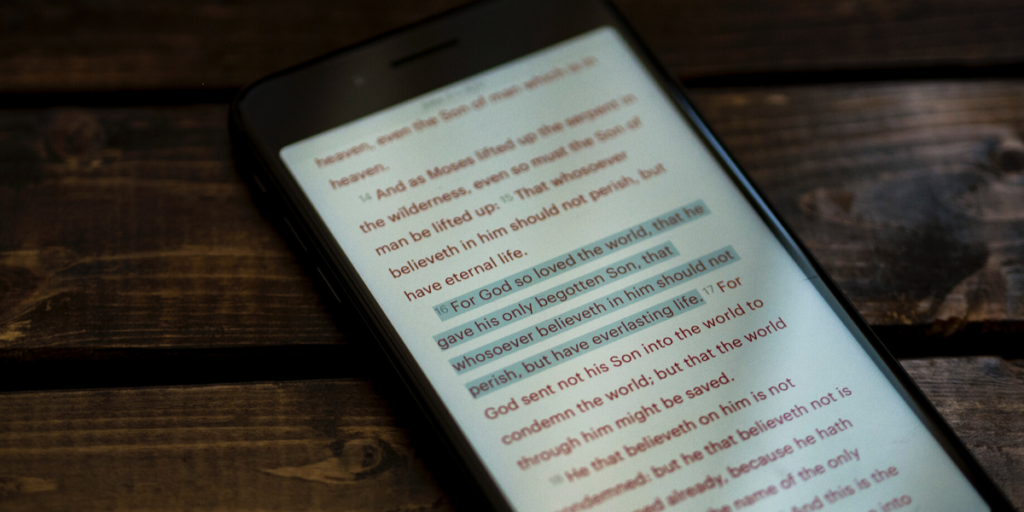 You will understand the solution and appreciate it better when you have full knowledge of the problem.
You need to know what keeps pulling you back, slowing you down, blinding you and making you feel inadequate. It is the enemy's doing through those that are not truly in Christ Jesus.
God loves you very much and yearns to be a father and friend to you. I pray that you find it in your heart to realize His goodness and put your trust in Him.
He welcomes everybody and especially those who acknowledge their vulnerability and need for help. "I came for the sinner and not the righteous".
Outside of Him, now going forward, I am kindly warning you, you will not be able to stand against what is coming. He will be the plenty in the upcoming famine and global economic recession.
He will be a shield of health when the global pandemic will take place.
He will be your strong tower when the conflicts will arise and everywhere will be insecure. He will Love you fully when hearts will increasingly turn colder and against each other.
Even then, I say let's not come to Him because of fear of danger and need for things. Let us draw to Him to be friends and family.
To know Him in His fullness though so far I can confidently assume a lifetime is not enough to fully know Him. Let us seek Him from the heart not from fear and need.
Anything that is done from the heart will always bare fruit and is sustainable. He even says "you will seek me and find me, when you search for me with all your heart".
You do things better when its from the heart and soul and not from greed, pride, envy, rivalry, jealousy and all sorts of detestable practices.
Otherwise, when God is with you and for you, as long as the wicked will be around, you will be in a constant spiritual warfare. I am just giving you a tour of the battle field. I have already given you an understanding of the way to overcome this fight.
The wicked want the inheritance of Abraham, Isaac and Jacob but they don't want to be a part of the covenant that comes with it. They want the crown of life but they don't want to carry the cross.
So they trouble those who are trying to do right because of jealousy and envy. That's why they crucified Jesus, that's why they killed the prophets and apostles. That's why they oppress people and feel the need to control them. If they can't control you then you become an enemy.
Thats why Jesus says "heaven suffers violence and the violent take it by force". They want the things and people of righteousness (Heaven) through violence from their wicked ways and by force.
Beaware of them and hide yourself under the solid rock on whom you will stand for all other grounds are sinking sand.
Avoid churches and people who delight in cursing others, putting people down and snaring them to fail.
If you want to be perfect with this, pray for them and wish them well.
The possible challenge you will face might be reproach because the devil uses your own people but know that, people who do bad things are not bad, it is the spirit within them that's the issue.
This has befallen them because of their engagement with the enemy usually through as you can see witchcraft, sorcery, magic and idolatry. It is these things that birth jealousy, envy and dysfunction.
"For where jealousy and selfish ambition exist, there will be disorder and every evil practice".
I repeat, the spirit of God delights in blessing people. Even if it rebukes, it hardly curses. Never be fooled into thinking it is a Godly thing to curse a person or wish them bad. That my friends is witchcraft and judgment against this is already at hand and will visit the respective people and houses that have built their lives through this.
Let us avoid petty and filthy shortcuts in life. Otherwise we are worse than the harlots in the streets.
JESUS CHRIST JUDGMENT ON THE TEACHINGS OF BALAAM
I have a few things against you, because some of you hold to the teaching of Balaam, who taught Balak to place a stumbling block before the Israelites so they would eat food sacrificed to Idols and commit sexual immorality.
In the same way, some of you also hold to the teaching of the Nicolaitans-this teaching was about practicing occultism and pagamism while also keeping the Faith, conquering and subduing people.
Therefore repent! Otherwise I will come to you shortly and wage war against them with the sword of My mouth.
CONCLUSION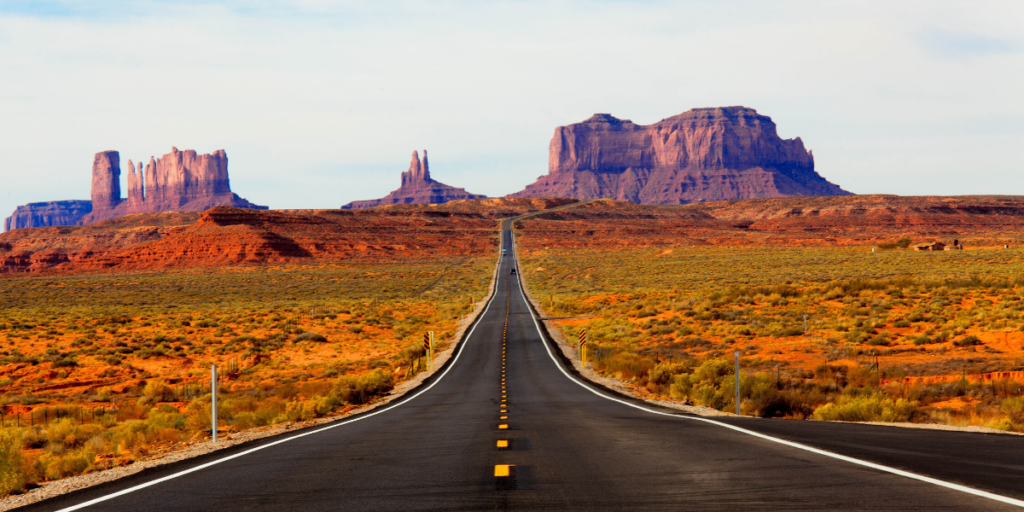 Based on my previous and this article, we are, or have all been guilty one way or another. Either we are guilty of ignorance or have been practicing witchcraft.
Let us make straight the paths for the Lord. Repent and ask for forgiveness. Otherwise this practice is going to be addressed unexpectedly, suddenly and thoroughly and it will be unbearable. So I have warned you in advance.
I have even seen a prominent leader in a particular African country boasting about cursing others. Wishing people death and boasting on their ability to curse. In fact this particular leader I have watched him do it severally.
Older people who are Godly are supposed to bless the young, in fact be good examples and provide wisdom to uphold the next generation after them.
A mouth that allegedly speaks to God of Abraham should never take pride in unrighteous judgment and cursing.
Anybody that has the spirit of God in their heart will bless and not curse.
What they do is witchcraft and God does not approve of it. "There shall not be found among you anyone who burns his son or his daughter as an offering, anyone who practices divination or tells fortunes or interprets omens, or a sorcerer or a charmer or a medium or a necromancer or one who inquires of the dead, for whoever does these things is an abomination to the Lord. And because of these abominations the Lord your God is driving them out before you".
Please let us pray for wisdom otherwise the danger that awaits I'm afraid is not going to be bearable.
Whichever side you stand, whether of cursing or ignorance, make amends with the Lord and be right so that you can receive freely and abundantly what you are fighting others for.
It is available for everyone the Jew first and the Gentile. Meaning those of faith first and the sinners. God is in fact interested with us the sinners more and is eager to reconcile us to Him.
We don't need to fight against each other and as a result burden the Lord with our filthy ways. There is enough room for all of us to be and do the best.
I actually personally don't understand why I am seeing people who don't go to church seemingly wiser than those who are in church.
I have met really amazingly beautiful human beings who I have never seen go to church but they seem to have such a pure essence.
Why are you people in church not behaving even better as ambassadors? Jesus was right "the children of this world are in their generation wiser than the children of light".
If you are going to cluster yourselves in there, can you please lift up your standard of worship?
For you who continually get plundered, I am showing you that you don't need to go through that. Read the word for yourselves and pray to God to lead you to the right people to fellowship with.
Otherwise gone are the days when people went to worship in buildings.
"But a time is coming and has now come when the TRUE worshipers will worship the Father in spirit and in truth, for the Father is seeking such as these to worship Him. God is Spirit, and His worshipers must worship Him in spirit and in truth".
ACTION STEPS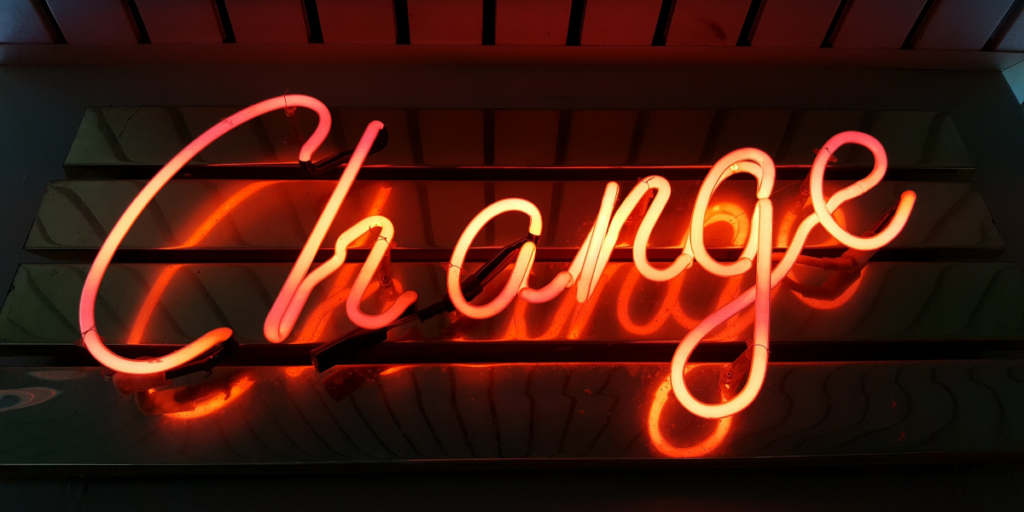 Let us pray for a heart to Love righteousness if we want to be TRUE.
We should aim at thinking of the Lord with a good heart and seek Him with a simplicity of heart. I told you daily I go to Him foolish and repentant. Sorry and ready to learn.
He will be found by them that do not tempt Him and will show Himself unto those who will not distrust Him.
Froward thoughts, will alienate us from God and His power. When His power is tried, it will reprove the unwise. For into a malicious soul wisdom will not enter nor will it dwell in the body that is subject to wickedness.
The Holy Spirit of discipline, flees deceit and removes from thoughts that are without understanding and will not abide when unrighteousness enters.
Wisdom of God is a loving spirit. Let us pray for it. This spirit, will not acquit a blasphemer of His words: for God is witness of His reins and a true beholder of His heart and a hearer of His tongue.
Let us avoid and practice to not speak unrighteousness against others and even ourselves. When we judge, let us judge with TRUTH. When we speak unrighteous things they will not be hid neither will vengeance when it passes by.
Inquisition will be made into the counsel of the ungodly and the sound of their words will come unto the Lord for the manifestation of their wicked deeds. For the ear of jealousy hears all things and the noise of murmurings will not be hid.
Therefore, beware of murmurings which are unprofitable and let us refrain our tongues from backbiting for there is no word so secret that shall go for nought and the mouth that lies will slay the soul.
Let us not seek death with the error of our lives and avoid pulling unto ourselves destruction with the works of our hands.
For God did not make death: neither does He have pleasure in the destruction of the Living. He created all things, that they might have their being: and the generations of the world were healthful; without poison of destruction in them, nor the Kingdom of death upon the earth: for righteousness is immortal.
The ungodly people with their works and words called it to them: for when they thought to have it their friend, they consumed to nought, and made a covenant with it, because they are worthy to take part with it.
Let us humble ourselves before the Lord then and pray, seek His face and turn from our wicked ways then He will hear from heaven, forgive our sins and heal our lands.
While we wait on Him, let us prayerfully, seek His Kingdom and Righteousness and all other things shall be added unto us. Without forgetting to guard our hearts for out of it flows the issues of life.
FINALLY
If you choose to continue in ignorance of the word, God says He will reveal His teaching "order on order, line on line, a little here a little there-so that you may go and stumble backward, be broken, snared and taken captive".
So if you know you make mention of Him in your mouth but you lack knowledge, pray for forgiveness and read the word. He will grant you understanding.
Stay away from those "churches" and if you must attend Church:
ASK GOD TO LEAD YOU WHERE HIS PRESENCE IS ESTABLISHED. Don't just wake up and go to any church. It's like going to a slaughter house to be slaughtered. When you get to this church, the RIGHT ONE, pray for your congregants and leaders.
Otherwise I will continue to stand against the false church.
They are in there with all the information that they don't use or bother to understand and hide it from those who are willing to learn and understand.
"Woe to you experts in the law, because you have taken away the key to knowledge. You yourselves have not entered, and you have hindered those who were entering."
I don't want to hear anybody tell me that somebody told them they are going to hell. You who is saying that to another, you should be there by now if that's the case no?
Preach the gospel right and be good ambassadors of Christ.
Do what you intend to do with good intentions from a good heart and do it with all your might.
If you choose to do bad then do it too with all your heart and good luck with that because given what's coming, you will need it.
We have to stop joking around with the word of God at the expense of people's lives, members of our own body, their freedom and wellbeing.
As for you, the one who is my concern, you now know the techniques of your destruction. What might try to sideline you from receiving true deliverance. Be aware, alert and be warned especially now moving forward. Pray and even for your enemies.
While at it, keep the Faith and the commandments. Don't let the waves and turbulence startle you. I know it can be difficult at first but hey if you cannot rebuke, just call Jesus Christ. The ONE who is in charge of the waters is with you. Keep your eyes on Him.
Next up I will show you the process of creation. So that you understand for a good thing to be established, it takes time and perhaps you will be more patient.
Otherwise the challenges you face as a follower of Christ, are not something new or odd and they don't need some lady or guy to give you a "a special miracle" or "deliverance".
Those challenges are necessary and are there for your benefit. Wear them as a badge of honour. They are part and parcel of the package. A very beautiful package for that matter.
PS: "Shall I bring a baby to the point of birth and not deliver it"? says the LORD. "Or will I who deliver close the womb?" says your God. 
Talk Later.