In this blog post I am going to share my candid opinion about relationships and for this part, how to dust off from your break up and become a better version of yourself.
Relationships, when approached correctly, can be the most wonderful thing to experience. Otherwise, they could destroy you, your opinion of it and trust.
This will actually be a series, based on requests from my Instagram story , after I asked if it would be an interesting topic and also after I saw several people talk about their breakups on Twitter.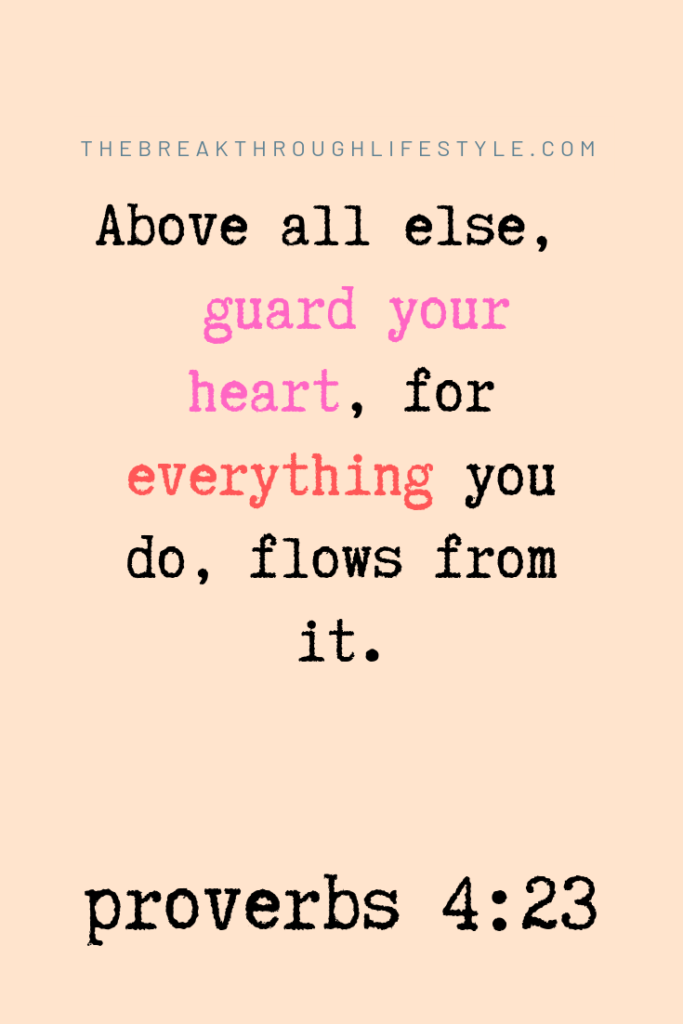 Speaking of breakups, find comfort in knowing that, I've been there, done that and came out stronger, wiser and better. Even though I think I will never forget the feeling of being dumped.
For me, the end of mine felt like my heart was being grated like I grate my carrots or cheese. I felt excruciating pain, that made me miserable for a solid six months-because I didn't know what I now know. I dived in to a dark place and seriously, I never thought I would ever come out of it.
When a relationship ends, for me, to be honest, I don't get hurt because the person is leaving. Usually its due to the fact that, I put my time, money, energy and if you're young and dumb enough like I was, even soul, into something that ended up as nothing but a waste of time.
You went in thinking, "my best friend", "soul mate", "partner in crime", "my rock" and whatever other thing you were calling each other, only to leave the place feeling used and confused.
Worse off is, when you might have been dating a narcissist who will blame you for every problem that ever existed in the situation before they walk away. Leaving you miserable and your self-esteem bruised.
The pain I experienced when I got dumped like a stinky trash bag hehe… was so bad, that actually I could not get out of bed for more than three days after it happened. Neither could I sleep. Every song made me cry, my blinders (DURING SUMMER!!) were always closed and I could not eat.
Suddenly, I was craving reassurance that I will get back together with the dumper. I even started googling "how to get back with your ex" and I read every article possibly available on the internet.
On youtube too, I DISCOVERED!! Lol!! videos on "how to get back with your ex using the law of attraction" and one common thing about my entire research was, going cold turkey for one month. Other than that, the advice for me, was useless in the end.
Also, I am not the type to play mind games. I cannot stand them actually. So what I did instead was call the kid "by mistake" on purpose.  Stalk his social media. Block him in the morning, unblock him at noon day and block him again at night.
Meanwhile, I checked my phone every minute, anticipating a text from him, saying perhaps that, he has changed his mind and we are back together. Instead, my phone would beep and I would jump to it as if I was batman, only to find that it was my service provider reminding me that I need to top up.
Life all of a sudden became a living hell, I got miserable and I checked out. No wait. Before that, I pretended to be very happy on social media. I went out with friends who were trying to console me and I would post myself toasting, laughing, enjoying and chilling though the reality was that I was broken inside. I just wanted to make the dumper feel some type of way otherwise, after going out, I would come back home and cry myself to sleep.
Three months passed and the kid was back claiming that he made a mistake. So as the clever fool that I was, I was like yay! The "love of my life" is back.
This mistake right here, many people including adults make it. You take somebody back thinking that you will be better or different but you are fooling each other if not yourself.
So anyway, he was back and in less than a month, we broke up and it hurt even worse than the first time. Again, I was dumped. This time my heart didn't feel like it was being grated like a carrot. It felt like it was being cut through by a chain saw.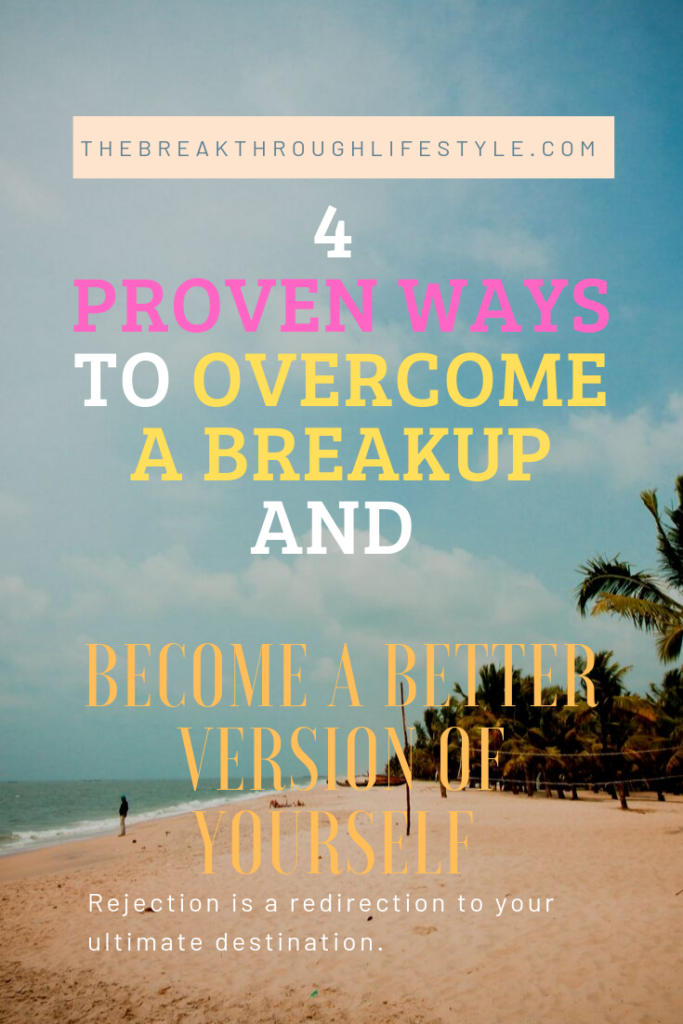 Ladies and gentlemen, this is when I snapped out of the rut. I got so mad at myself wondering why I let myself go through the same thing again and I decided it was time to revamp myself.
First of all, I stopped feeling anything. I didn't feel happy or sad. I became indifferent. I deleted the phone number, unblocked him, left him as a friend on my instagram and I started working on myself. There was no resentment anymore and I allowed myself to go through the pain because I fooled myself in to thinking I am being punished for something and I deserve the punishment.
This doesn't mean I wasn't miserable. I was still a mess but I trusted somehow that the feeling and situation will fade. To tell you the truth, It was quite a hell of a roller coaster but praise God I am now here happily helping others on how to overcome a break up.
Not happy that it's you going through it and not me but happy that, this is the best thing to happen to you at whatever stage you're at in your life and that if you use this situation wisely, it will turn out to serving you and you just might be "the one that got away".
IF, I repeat, you use this situation wisely. By wise I mean, you want to savour the moment so good that in your next love story you won't attract the same guy because, most people break up and then move on only to go through the same experience with a different person.
Otherwise, rejection is a redirection to the ultimate destination.
As somebody that has worked the longest in sales and marketing, I will tell you, a good sales person likes to hear the word "NO". For us it means, you're a step closer to finding your "YES". So actually in my prime times thriving on sales, what I would do, is get to the "No" as fast as possible so I can land on my "yes".
Also, I grew to be mostly stimulated by rejection. Whenever I face rejection I learned that it doesn't mean I am not worthy of having what I seek. It just means I am seeking for whatever it is from the wrong source and if I keep at it, I will find what I seek.
So I don't want you to establish negative opinions on relationships based on a breakup experience. Secondly, I don't want you to beat yourself down or start negative self talks and opinions. Neither do I want you to become an angry feminist whether male or female. You know, talking about "men are dogs" and what not. Here is what I want you to do and if you follow this to the letter, your next significant other will be it and lit.
HOW TO OVERCOME A BREAKUP
 1. Allow it to happen.
If you look at my past behaviour as seen above, I wasn't acting like that out of love.  I was stiff necked, egotistical and trying to control the situation. When you are rejected, if you are over confident, you will not agree to the fact that there is a human being that actually thinks you are not good enough for them.
Whether they could be wrong or not. You are too confident to the extent that you think that this situation shouldn't be happening to a lady or guy like you. You think it must be a mistake and you either try to fix it or feel down when you can't. Like it is failure or something is wrong with you.
So actually, I don't know if you will believe me, hate me after this or what but a break up is not supposed to hurt. The pain you feel comes from your pride, ego, lack of control and resistance towards the process.
As in, while it is incredible to believe in yourself and be confident, it is not safe to trust on your own strength, potential, demeanour and every good thing you have going on 100%.
If one person thinks you're not good enough for them, that could be true based on where they are in their life and it's okay. I will give you an example. If you put Michelle Obama in a room and a bunch of guys including Barrack, I bet you there will be people who are going to reject Michelle Obama.
Does this mean something is wrong with Michelle? No. She just doesn't fit the preference of the individual at the given moment but to Barrack Obama, she is everything.
Dita Von Teese said, you can be the ripest, juiciest peach in the world and there's still going to be somebody who hates peaches!!
So, it is okay for people not to want you anymore. Don't ever try to talk people in to accepting you or force a dead thing to re-exist. This is so cliché but for real, everything happens for a good reason.
My bible says, "all things work together for good to those that love God and are called according to his purpose". Let those that want to leave you walk away and stay cool, calm and collected. You will be unimaginably fine. I am telling you from my own experience.
2. Forgive and Forget.
When you allow yourself to be rejected, you will not harbor resentment in your heart and automatically this will lead to forgiveness. The reason why I felt resentment when I got dumped was because of my pride, ego, lack of control and even fear. My confidence was bruised and I had a hard time accepting that somebody is walking out on me, so it was hard to even think of forgiveness.
By the way, given that loyalty is like my sixth sense, as I have never left anyone or walked out on a situation and have always been the one to fight to the very end, what used to happen was that once you screw me over that's it. Then just like Rick Ross, I used to say that "God forgives but I don't". Again, not only is this absolutely arrogant but also extremely dangerous to your wellbeing and life at large.
Many people that are sick today (mentally, physically or emotionally), if you research their situation very well and with a keen interest, the disease will lead you to a single person that caused pain and hasn't been forgiven.
Right now, should you choose not to forgive your ex, you could affect the bio dynamics of your cells and DNA. In fact, you might transfer this to the next generation.
Yes! It is that serious. This is also why you see people coming from a family with a particular pattern. These patterns always lead to one stubborn person that made a selfish mistake of un-forgiveness or something similar and didn't care. So an entire generation goes through a particular vicious cycle.
Forgive the kid, let it go and move on with your life. You will love again even better!!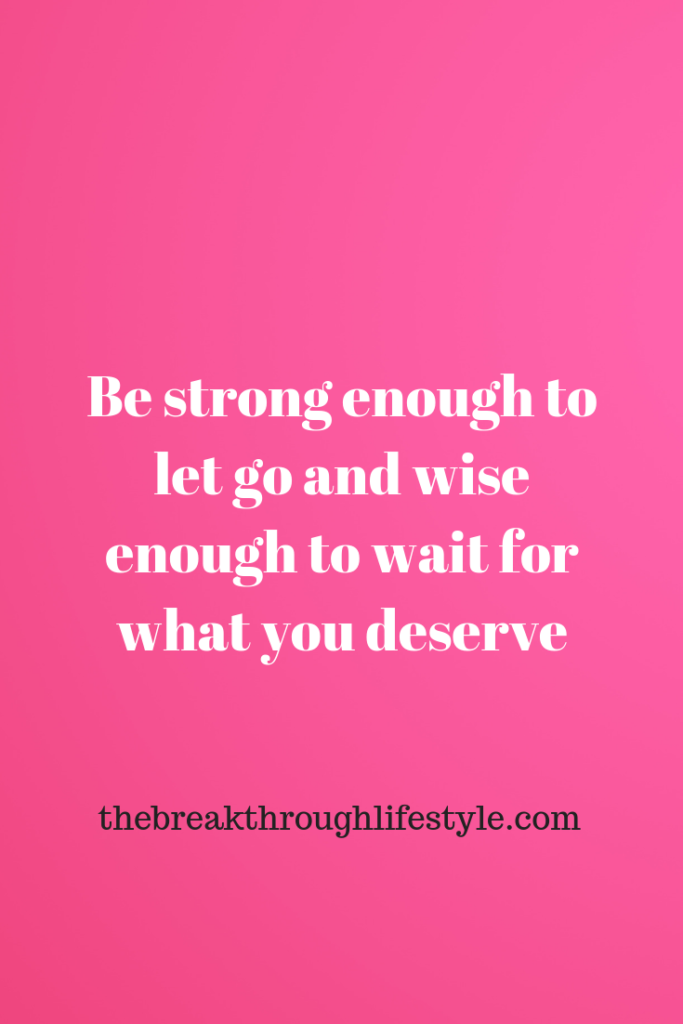 I believe God has a very good reason as to why He emphasises on forgiveness. Also if you're Christian, I don't know about the rest, you MUST forgive others to be forgiven.
Sometimes, past disappointments come to mind in my quiet times and when I sense an ounce of resentment, I pray over it and ask God to help me let it go if I can't do it on my own and now, while I may never talk to some people again, I don't have anything against them.
I am telling you this just so that you know, you can actually forgive people and still keep out of touch with them.
Sometimes, God reveals people's true colours to you just to protect you! So pay attention and learn to forgive as you move on. It is even hard to forget a person if not impossible when you have un-forgiveness in your heart.
So I need you to do yourself a favour and delete their contacts but leave them on your social media so that you can use them to gauge where you're at with yourself.
As in, when they post something or you see them on your timeline, do you feel spiteful? or check their handles? or is it like oh there he/she is I hope they're doing fine as you move on? You get me? So don't block them or anything. Use them to your advantage. Lol!! That sounds so wrong but I know you get me.
More importantly, no hanging out together. Meeting up. Texting each other back and forth etc. To be honest also forget about the closure. That's just another made up societal piece of nonsense. If it's over, IT IS OVER!!! Get with it!!
3. Solitude.
I know you think that going out with friends, watching movies about breakups, talking to people about your past is the best solution but to be honest, this is like pulling out a band aid from a fresh wound slowly. It will hurt and you will move on with the speed of a snail. So, ISOLATION!!
I get so worked up when I see people associating alone time with loneliness, depression or some sort of disorder. The best people to walk on this planet, spent a good amount of time alone. Should I drop  names? Maybe I should. Jesus Christ of Nazareth, Nelson Mandela, Mahatma Gandhi, Mother Teresa etc. You need to spend time alone and think very carefully what role you played that led to a break up and start dealing with your discoveries one by one.
For me,  I tried hanging out with friends after my break up and when I did, I wasted a lot of time reminiscing the past. It was only when I took time to myself that everything made sense. I did contribute to the end of mine and I did so by being insecure. My insecurities stemmed from being cheated on even though the person claimed that he was drunk and it was a mistake. Our problems started from there and it was with a church girl that I knew who was actually a choir member. Lol!! That's why telling me you go to church doesn't cut it per se.
Anyway, I spent close to one year working on my own issues. Insecurities that is and after one year, I spent the next year putting myself on the test by going on dates to see whether I still behave the same. Shortly after I realized, I am actually not an insecure person. It is the toxic actions that happened in my past that led to my insecurity.
I also focussed on mastering myself. As in, what makes me tick, what do I really want in my next because the past taught me what I don't want. So when I discovered what I want, I started working on myself to establish the very thing I desired from another person.
The thing is, you cannot work on yourself successfully when you're always on your phone talking to people who, to tell you the truth, don't really care or if they do, will give you impractical advice.
For example, "hang in there". What does that even mean Lol! Or this popular saying that has been hovering around lately "it's okay not to  be okay". Like no. Excuse me! I beg to differ. IT IS NOT OKAY TO NOT BE OKAY. You are born to be beyond OKAY!! Not being okay is a signal to you that you need to be okay. As in…
It is okay to not be okay but it is not okay to stay being not okay because people are saying it is okay not to  be okay!!
Feel the pain, feel the anger, feel the struggle but snap back and get better. Otherwise the pity party will lead to one thing and then another and before you know it, you cannot come out of it!
So work on yourself thoroughly, constantly, consistently and persistently. This people want you to stay not being okay so that they can do business out of your problems like invite you for "therapy", sell you a book that is supposed to "fix" your life or sell you some meditation stuff and some "medicine". They contribute in creating more problems by saying it is okay not to be okay.
One other thing I learned is that, sometimes you get in relationships to compensate for something that is or has been missing in your life. For example, women that fall for older men, look for a father figure they did not have when growing up.
Others that come from a home with a present yet absent dad, crave attention from men because their fathers were absent. So they fall for any Tom, Dick and Harry. Moreover, those with dads that were violent also tend to attract the same. The society calls these "daddy issues".
This is where now God comes in for those of you that are Christians. You know that If you establish intimacy with God first, sooner or later you will realise, "daddy issues" doesn't apply to you!! Not when it is written "A father to the fatherless…".
God knew before you were born that your dad is going to be weird and He gave you a weird dad because of the purpose He has planned for you. You may not see it in the middle of your breakups and issues with relationships stemming from your upbringing but later on you will.
So I think, if you want to navigate life with ease, first of all drop the victim mentality and second of all understand the world including your dad, owes you nothing.
In your solitude time, seek God and present to Him your issues with relationships and even ask Him for wisdom. In this sector what I personally did was surrender it to God. I told God to pick my partner for me because I have tried and I have failed. I wrote down a list of exactly what I wanted from my partner, I prayed over it and I put the paper in my drawer. I trusted that He will answer my prayer.
Meanwhile, I began to work on developing the qualities I wanted from my significant other.
I also started watching positive shows on relationships. Not the ones where women come and pretend like men are nothing and irrelevant to our society but those that inspired me on how I could be a woman worthy of having a decent man. An example of them is this one right here:
So spend time alone. Focus on yourself. Grow. Soul search and see what your weaknesses in relationships are and develop them to strengths. One of my weaknesses was craving constant attention. Lol! To be honest, I can be such a diva. I know you see through it in my posts but when I diverted this to God, I honestly can tell you I found my safe Haven!!
A break up, is not a bad thing. It is in fact a sign first of all, that you are growing, experimenting and there are certain things you need to develop or avoid as an individual, for you to succeed in the ultimate union. Your ex was not that bad. He was your trainer! Preparing you for The One.
In my next post, I want to go into details on how to utilize your time as a single individual.
4. No relationships yet.
It is advised that you need to spend the number of years you were in one, single. So lets say for example myself, I was in one for three years, I have to take three years off recovering from my previous.
Otherwise, moving on too soon will cause you double trouble. You know why? You take baggage from your past to the new. This means putting an innocent individual through a difficult time paying for mistakes of another person. Unfair right?
Also, moving on too soon is called rebounding and this does not work. It may seem like it will work in the beginning but let me be of service and tell you, don't waste your time because you will fail again. I mean out of 10 cases, only one could get lucky and by this I mean, struggling to make it work.
Spend as much time as possible alone and stop looking for the one instead become the one. He or she will find you when you are ready. Focus on making yourself a partner worth having.
Like I said, in my next post since this is a series, I will tell you exactly how you can savour your single hood and be the IT girl. As in double up on your already amazing self!!
Otherwise, dust it off.
I hope you have cried enough because now its time to get to work. On yourself, by yourself hopefully with the help of God, for yourself and the one. This is not the time to be on twitter, facebook and instagram mopping and dropping subliminal-s.
To be honest, people don't care that much. You know around here we keep it 100!! So don't waste so much of your time on social media. Also get some good enlightening content on breakups and get hooked.
Take some time off, disappear, work on yourself, figure out what your hobbies are pursue them, work on that goal you ditched because you were in a "situation-ship", go to the gym and pull a Khloe Kardashian. Get that revenge body. Get a new hairstyle if you must.
Join some cool girl power groups. Subscribe to empowering podcasts and youtube channels. Spend more time with God, His word and prayer. Be so busy working on yourself that you don't give a rat's patootie about what your ex is doing or anything irrelevant!!
Before you know it, you are glowing from within and while you were probably begging people to like you and be for you, tables have turned now and you don't need any validation, applause or recognition from anyone. That, I will tell you, is super empowering!!
I told you in the beginning of this post and I am saying it out of experience, your break up is going to be one of the best things that will ever happen to you if you choose to be wise about it. Where there is a crack, there is an allowance for light to penetrate and light a room used to darkness.
Your heart is the wall of a dark room that has just cracked and what you choose to do between now and your next, hopefully permanent, will lead to the light that will lead you to your next destination. Don't squander the opportunity wallowing in the miasma of sadness!! Cry if you must but be sure not to cry over the same and keep it pushing forth!!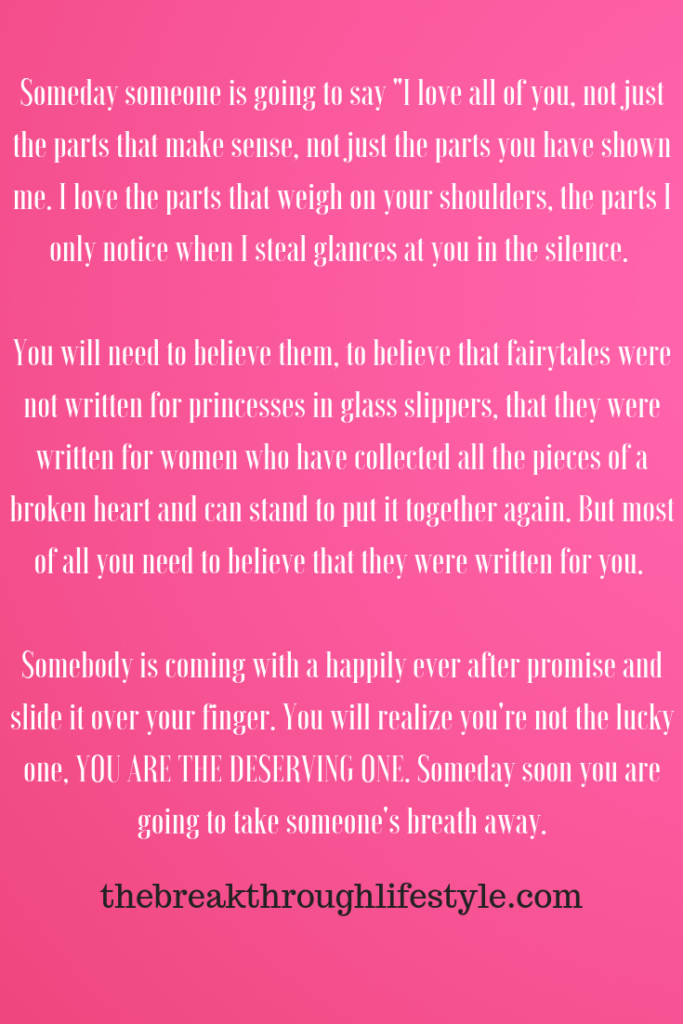 Love you. Sorry I am not sorry if I was too harsh and what you are going through is a right of passage that happens to everyone. It's nice too to have a kick in the butt from time to time and I want the best for that fragile heart of yours.
Otherwise, come back for the next part of this series. Share this with someone going through a breakup. We must prosper against all odds in Jesus mighty name!! Ok bye.
XO,