Lentil soup is the next big thing I'd like to recommend. To me it's not just a healthy, rejuvenating and protein packed dish. Lentil soup is monumental to my spirit as well. Courtesy of Esau the brother to Jacob. Every time I have lentil soup I remember not to sell out my spirit's dignity.
In the book of Genesis 25, we see a dramatic event from conception between Esau and Jacob. While the two boys were in the womb, they struggled together within. Their mother was so frustrated she had to pray and ask about the matter.
Later she received an answer and was told, two nations are in her womb. Two manner of people shall be separated from her bowels and one will be stronger than the other. Also, the elder will serve the younger (Genesis 25:23).
As if the two boys fighting in their womb was not enough, Esau the first comes and Jacob follows with his hand on his brother's heel. Now pay close attention from here.
Esau was a designing and deceitful man. An expert hunter in the field. On the other hand Jacob was a man perfect and wise, dwelling in tents. Feeding flocks and learning instructions of the Lord and the commands passed down to him.
Isaac loved Esau because he was always bringing home some meat. Rebekah loved Jacob.
One day Jacob was making lentil porridge and his brother Esau had just come from the field tired and hungry from hunting. So he asked his brother Jacob, to feed him with some lentil because he was faint and Jacob demanded for his birthright in exchange for lentil.
So, not only did Jacob get his birthright but he also made him swear. Meanwhile, Esau had devalued his birthright and didn't consider it to be important. Just like that, for a one time serving of lentil soup, his destiny was altered.
After some time, Isaac asked Esau to go out to the field and get meat and make some soup that he may eat and be blessed before he dies. The mum overheard the conversation and told Jacob to do just that.
Esau was born hairy so Jacob had to put on the skin of goat on his hands and neck. This way, he managed to trick his father that he was Esau and bagged one mighty generational blessing that did not belong to him.
Esau was very angry lamenting that his brother not only took away his birthright but his blessing too. This created enmity between them though after weeping heavily, Esau was blessed too.
Jacob's Blessing
May God give you dew of heaven and the fatness of the earth. Plenty of corn and wine. Let people serve you and nations bow down to you. Be Lord over your brethren and let your mother's sons bow down to you. Cursed be everyone that curses you and blessed be everyone that blesses you.
Esau's Blessing
Behold, your dwelling shall be the fatness of the earth and of the dew of heaven from above. By the sword shall you live and shall serve your brother. It shall come to pass when you shall have the dominion, that you shall break his yoke from off your neck.
Moral Of The Story
God doesn't choose people because they are perfect. As you well know, lying and deceitfulness is something He verily abhors. Yet, you see Jacob tricked his dad and stole his brother's blessings. Further, he took advantage of a desperate moment and manipulated his brother into swearing in exchange for his birthright. However, he got away with it and to this day until eternity, God is known as God of Abraham, Isaac and Jacob/Israel.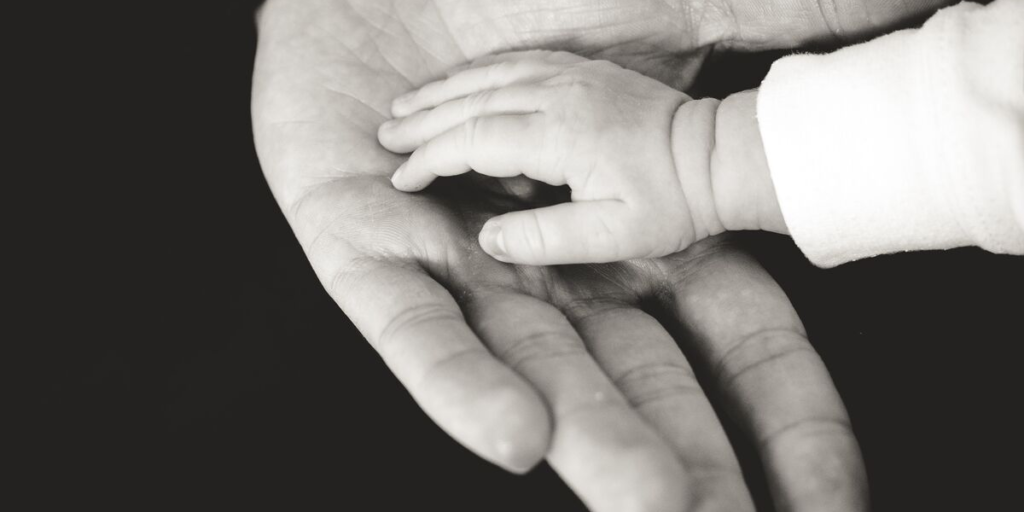 Deuteronomy 7: 7-10 says, The Lord did not love you and choose you because you were greater in number than any of the other peoples, for you were the fewest of all peoples. But because the Lord loves you and is keeping the oath which He swore to your fathers, the Lord has brought you out with a mighty hand and redeemed (bought) you from the house of slavery, from the hand of Pharaoh king of Egypt. Therefore know without any doubt and understand that the Lord your God, He is God, the faithful God, who is keeping His covenant and His steadfast lovingkindness to a thousand generation with those who Love Him and keep His commandments. But repays those who hate Him to their faces, by destroying them; He will not hesitate with Him who hates Him, He will repay him to His face. Therefore, you shall keep (follow, obey) the commandment and the statutes and judgements which I am commanding you today.
Jacob He was called, later to be Israel, was a trickster yet God delighted in Him. One thing we observe is that Jacob from a young age was always set apart dwelling in the tent, learning the ways of the Lord and Esau was a "busy" one. It is written in Psalm 37:3-7, "Trust in the Lord and do good. Dwell in the land and cultivate faithfulness. Delight yourself in the Lord and He will give you the desires of your heart. Commit your way to the Lord, trust in Him and He will do it. He will bring forth your righteousness like the dawn. Your justice like the noonday sun. Be still before the Lord and wait patiently for Him. Fret not when men prosper in their ways. When they carry out wicked schemes". Jacob who spent his time quietly seeking truth, is a good example for understanding this.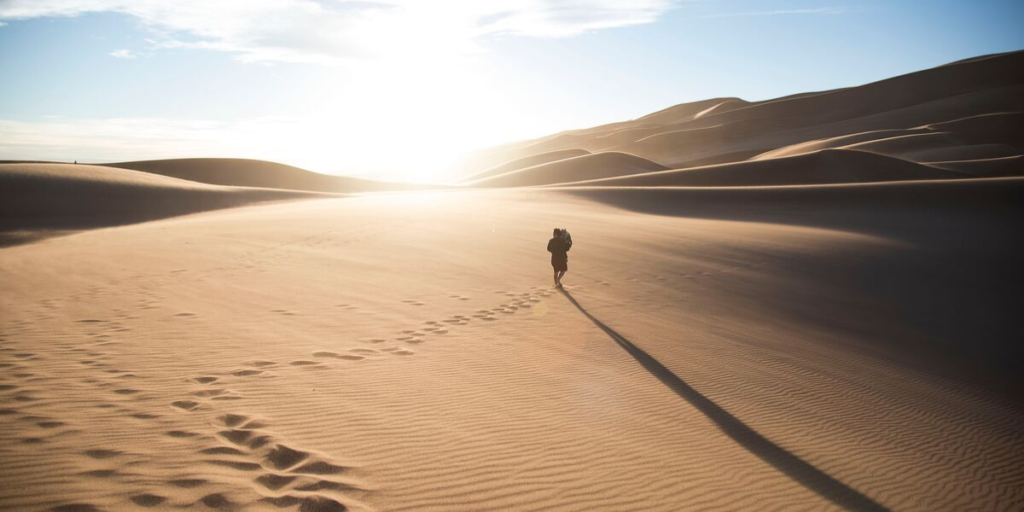 You can also see that from conception, God knew what was going to happen and told their mother in prayer. Romans 8:29 says that "For whom he did foreknow, he also did predestinate to be conformed to the image of his Son, that he might be the firstborn among many brethren". In Jeremiah 1:5 He says "Before I formed you in the womb I knew you, before you were born, I set you apart…".
We don't choose God, He is the one that does the choosing first. To delight in Him is not something you get to decide, it is predestined and unalterable. John 15:16 says "You did not choose me, but I chose you and appointed you so that you might go and bear fruit—fruit that will last—and so that whatever you ask in my name the Father will give you".
I know, today you can be looking at a murderer and tomorrow the murderer is made head. Being chosen by God also doesn't mean you will be a saint. There will be walls to leap above, wars to fight, pitching of tents and seas to cross. That's also why I am against the "Churchians" we have today who belittle "outsiders" and make them feel like they're nothing. They have no idea the script can be flipped!!
If you look at the chosen generation, they are usually in the wilderness, in captivity and or exile. There, God's plan is to "humble them, test their faith, teach them His statutes then redeem them through His covenant". Also judgment and reprove falls on them first before everyone else. Thorough discipline hehe! Jeremiah 18:4 says "…the vessel that he was making from clay was spoiled by the potter's hand; so he made it over, reworking it and making it into another pot that seemed good to him". Just like your loving parent spanks you when you're wrong, that's how He does the spanking though very gently.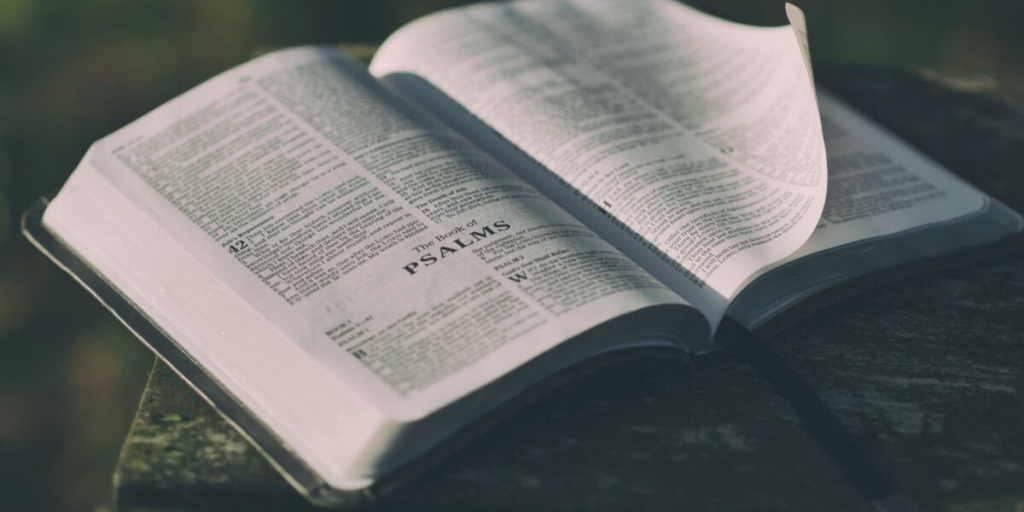 Galatians 4:1 says "as long as the heir is a child, he does not differ at all from a slave although he is owner of everything. But he is under guardians and managers until the set date by the father".
Now that we see what it's like to be a Jacob despite a breakthrough blessing, you need to know Esau ends up as a proverb. Hebrew 12:16-17 says "and see to it that no one is immoral or godless like Esau, who sold his own birthright for a single meal. For you know that later on, when he wanted to regain title to his inheritance of the blessing, he was rejected, for he found no opportunity for repentance even though he sought for it with tears". You can imagine the level of seriousness when Psalm 51:17 says "a broken and a contrite heart God will not despise".
The two nations you saw their mum being told about were the believers (Jacob) and non believers (Esau). The "greater" are those you see in high positions in the world. The "lesser" are those who are considered the greatest in the Kingdom of God. "Poor in spirit". As it says in Luke 9:48 "whoever will receive this child in my name receives me and whoever will receive me, receives him that sent me. For he that is least among you all the same shall be great".
You could be worried that only a certain people have a chance and others do not? Don't be worried. In fact the opposite might happen because Mathew 8:11-13 says "many shall come from the east and west, and shall sit down with Abraham, and Isaac, and Jacob, in the kingdom of heaven. But the children of the kingdom shall be cast out into outer darkness: there shall be weeping and gnashing of teeth". The key here is to do as Mathew 3:8 "bear fruit that is consistent with repentance (demonstrating new behaviour that proves a new change of heart".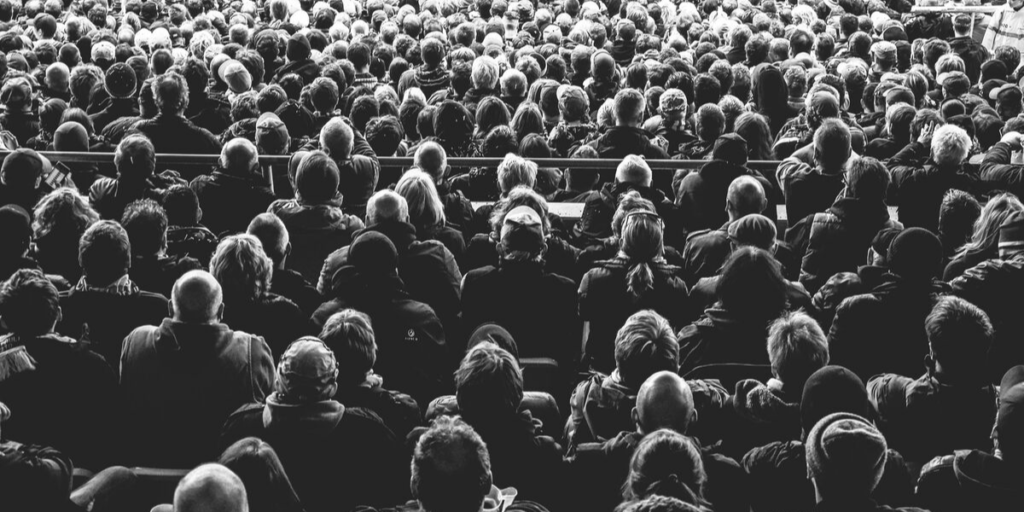 Jesus also came to reconcile the two differences. Romans 1:16 "I am not ashamed of the gospel, for it is the power of god for salvation to everyone who believes, to the Jew first and also to the Greek/Gentile". So don't worry. My Superman is here to save us all. Nobody gets to brag or be comfortable. You gotta love how God works!
However there are prerequisites which Jesus Himself told in Mathew 22:3-17 about the parable of the wedding. It says "He sent His servants (the disciples) to call those who had been previously invited to the wedding feast, but they refused to come. (To translate for you, these are the chosen ones rejecting the truth). Everything in brackets is translation.
Then He sent out some other servants (the prophets) saying "Tell those who have been invited (the chosen ones), "Look, I have prepared my dinner (His body and spirit that is life giving and saving), my oxen and fattened calves are butchered (feast of salvation) and everything is ready; come to the wedding feast (marriage of Him as the bridegroom and believers as the bride).

They paid no attention and disregarded the invitation, treating it with contempt (Just like Esau disregarded his birthright) and went away, one to his farm, another to his business (just like Esau was always busy, hunting and gathering).
The rest of the invited guests seized his servants and mistreated them insulting and humiliating them (these are the hypocrites in church, household members who are unbelievers, haters of truth) and killed them.
The King was enraged when he heard this and sent his soldiers (ministering angels) and destroyed those murderers (persecutors of truth speakers and seekers) and burned their city (devoured by their wickedness and in turn destroyed their dwelling to desolation).
Then He said to his servants "the wedding feast is ready (feast of salvation is ready/marriage of bride and bridegroom), but those who were invited (the chosen ones) were not worthy (they feared God but did not keep His commandments. Some were doubtful).
So go to the main highways that lead out of the city (it's no longer about Jerusalem but far and wide all over the world), and invite to the wedding feast as many as you find (Invite those who have Faith in Salvation of Jesus Christ as many as they believe, to be saved).
Those servants went out to the streets and gathered together all the people they could find (those willing to hear the word and believe) both bad (those considered as sinners by the self righteous. Prostitutes, tax collectors, murderers..) and good (those who lead good lives consciously because the word is engraved in the heart of man).
So the wedding hall was filled with dinner guests (Church was full) but when the king came in to see the dinner guests (Invited members of the church), he saw a man there who was not dressed appropriately in wedding clothes (the garment of righteousness that comes through Faith and Obedience).
He said, Friend how did you come in here without wearing the wedding clothes that were provided you (Judgment for disobedience) and the man was speechless and without excuse (because the judgment was righteous and actions witness against a person).
Then the king said to the attendants (angels of judgment). "Tie him hand and foot and throw him into the darkness outside" (Put in bondage due to disobedience); in that place there will be weeping (over sorrow and pain) and grinding of teeth (over distress and anger).
For many are called (Everyone is Invited and summoned for salvation of their souls) but few are chosen (those who not only have Faith but keep God's commandments).
So as you can see it is no longer about chosen and not chosen. It's about everybody is welcome but when the Righteous name is stamped on you, having Faith does not cut it. We have to endeavour to constantly repent and strive to obey the word that is given to us which is the pathway to Salvation. I previously wrote an article and said the soil has to be in a good condition for the seed to grow and when the seed grows, it becomes a tree with very many branches and bears fruit. Fruit is not relative to the world but spirit. Until that happens, don't expect much.
From the beginning of the story you see that being so busy can put you out of course. Usually I say, you're climbing up the ladder alright to the building but is it the right building? Is what you're doing making you a Jacob or an Esau? Are you worthy to sit at the wedding feast with the King of Kings?

For me personally I can truly tell you I am not worthy. I am not even worthy to write these words but because His Grace is sufficient and I am just another beggar telling another beggar where to find bread of life, I hope in the end I will be worthy. I hope.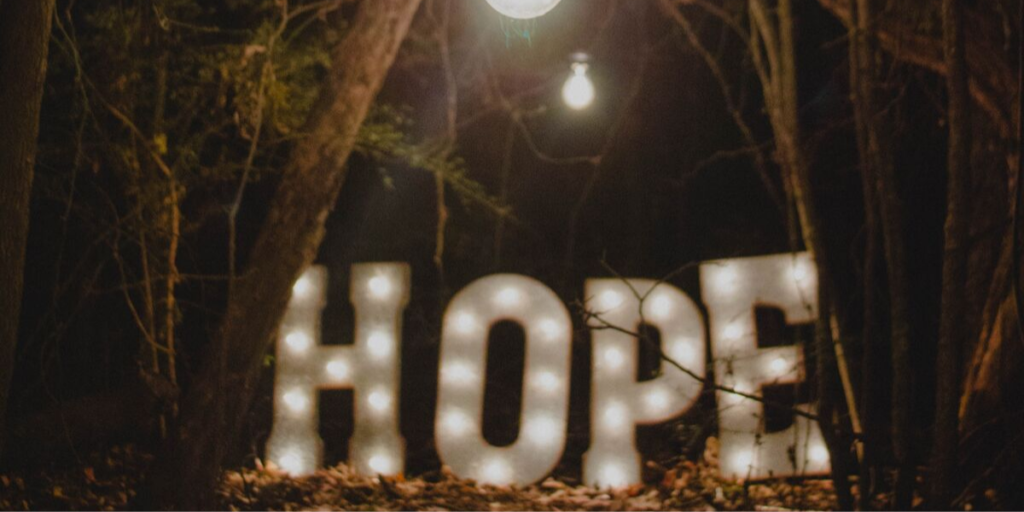 Since we are all servants on earth and stewards, I think the most beautiful thing one can ever hear in the end is "well done, faithful servant". So let us "fight the good fight of faith" and "run to finish the race and earn gold. Not silver or bronze".
That being said, I will conclude this story with Hebrews 4:6-9 it says, therefore, since the promise remains for some to enter His rest, and those who formerly had the good news preached to them failed to enter because of disobedience, He again sets a definite day, "Today" saying through David after so long a time, just as has been said before, "Today if you hear His voice, Do not harden your hearts".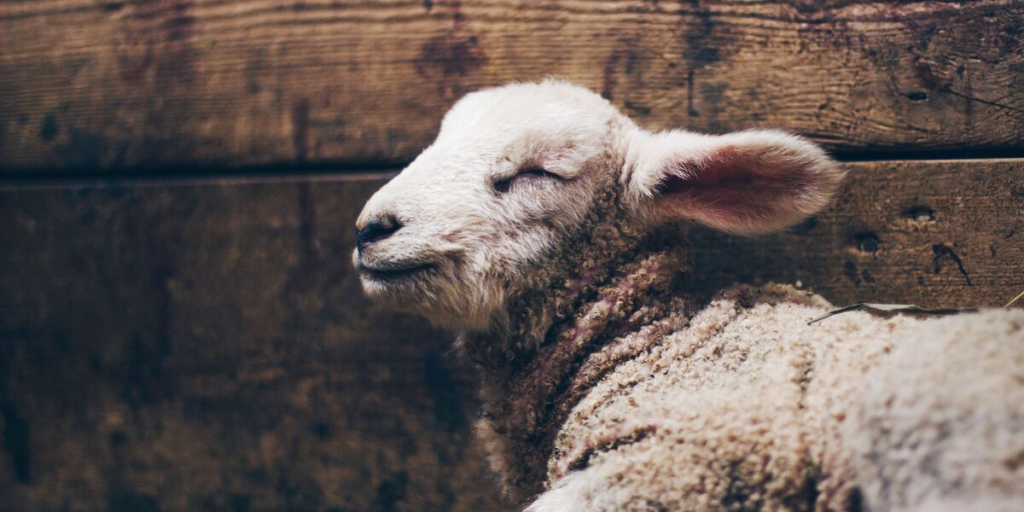 Formerly like Jacob, rest in the righteousness of the Lord and stop being busy like Esau. I personally wish you abundant Grace and Mercy so that you can find Truth and keep Him in your heart which is and has been His dwelling place.
LENTIL RECIPE WITH ROTI.
Quite frankly, lentils is how you want it and what you make of it. I simply used a beautiful chunky onion, several elegant cloves of garlic, majestic chunks of green kale, magnificent juicy red tomatoes.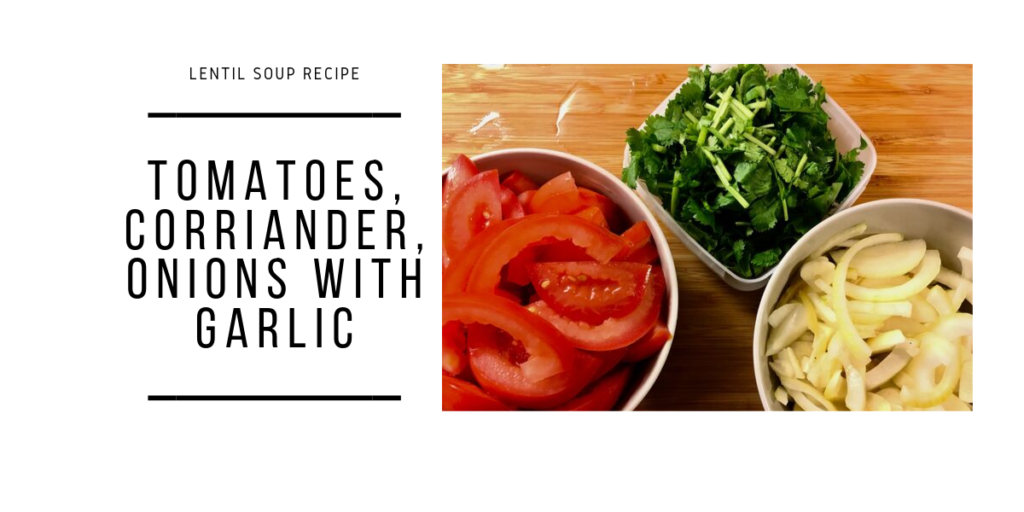 Fried with the oh so lovely Ghee. By the way I find the h in ghee very useless just like the g in lasagna but 'whatevs'! *eyeroll*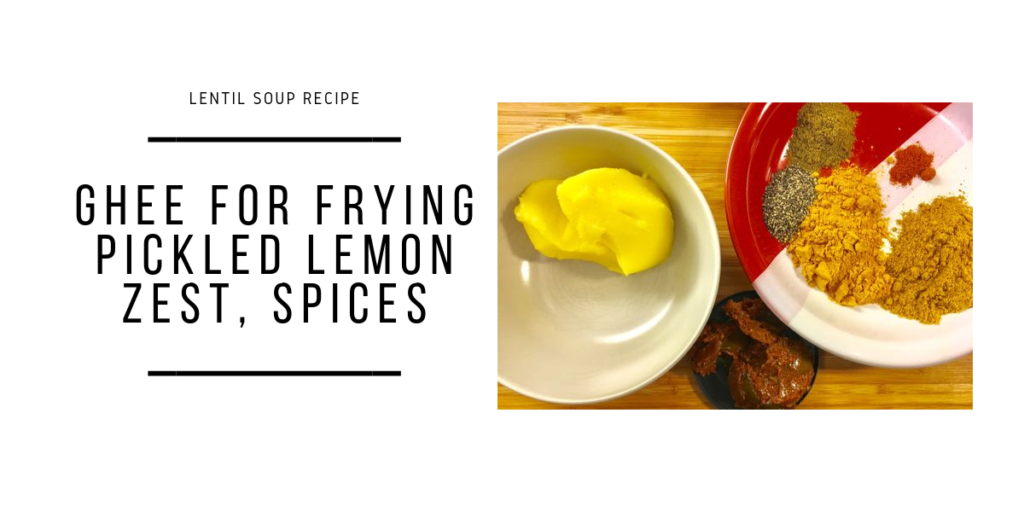 Then I spiced them up with a tablespoon of Turmeric, half a tablespoon of cumin powder (you could use the seeds as well), half a tablespoon of black pepper (because turmeric cannot be absorbed without it), half a tablespoon of curry powder, a little dash of cayenne pepper (don't mess with my chilli please, thank you!) and a tablespoon of pickled lime for pizzazz from that lemony aroma.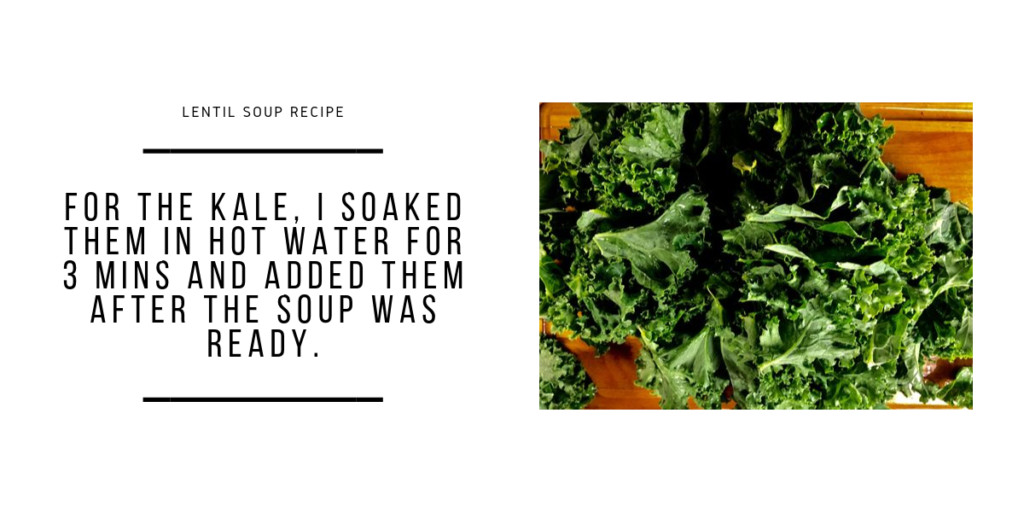 Pyum Pyum Pyum! I was working that cooking stick like a Michelin chef because I do self-proclaim so myself. Dancing very vigorously to no music at all. I fried first the onions, added in the tomatoes, put all the spices, allowed the beauties to release their mighty fragrance and boom, I poured in the lentils (which were soaked for more than 8 hours and parboiled).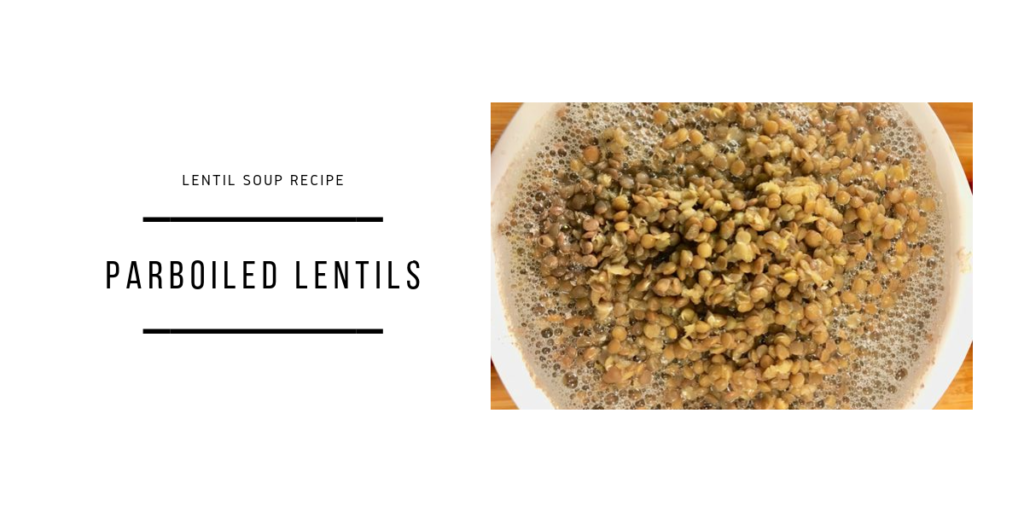 Papapapa! they boiled. From time to time we all like something fast and furious like the process that was of preparing the soup. Don't we?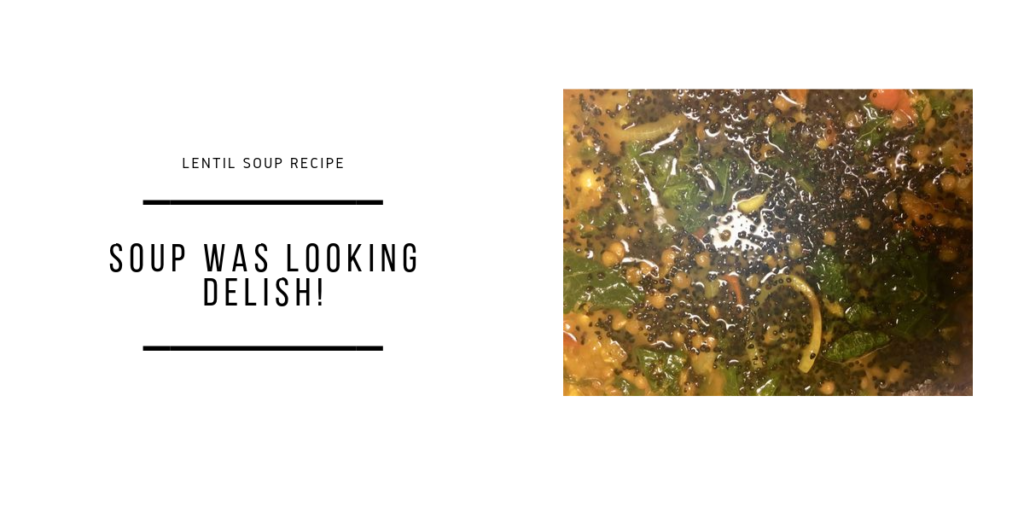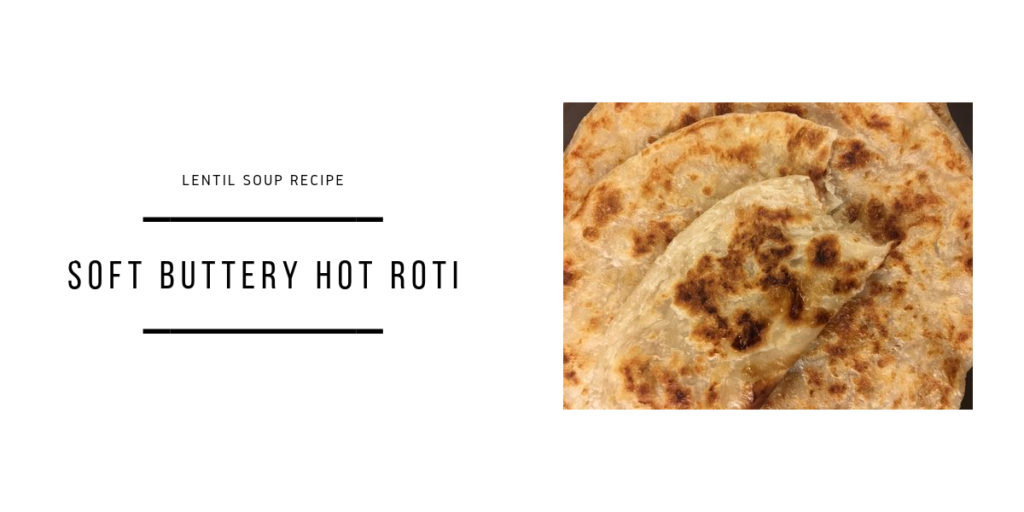 Once it was ready, the roti was also ready. If you're wondering what those black seeds are, I got inspired by an article in The Guardian. They had a lentil recipe today as well and I saw it last minute. They suggested frying nigella seeds and mustard seeds in ghee. After they pop and release their aroma, pour them on top of the ready made soup. I believe in breaking rules but following instructions so I did just that. Not bad at all! It was good.
I then wrapped up the night with a hot cup of herbal tea. Around two hours or so later because it's not good for your health to drink any kind of tea immediately after eating. That was it by the way :).
Something just came to mind before I wrap this up. You know, we are always at crossroads in life. Esau hunting in the famine (which spiritually is basically the wilderness) was hungry and in need. Jesus in the wilderness, the enemy came at a time of need when He was hungry and asked Him to turn stone into bread. What He did in the wilderness was an illustration of how we respond to temptations.
Similar situations but very different responses. Jesus said "man shall not live on bread alone but by every word that comes from God". I told you in my previous article what that Spiritually means. He could have turned the stone to more than bread but He chose obedience.
The wilderness is often a place of crossroads. A place with both lack and opportunity and two Spirits are after your spirit, you get to decide freely. It is also a place with a blessing and a curse. Again you get to decide. Whatever you choose, choose wisely.
Fear is usually the problem and the mother of falling short. You see the dry land, thorns and thistles and you forget that "the earth is the Lord's and everything thereof". Fear has led so many people to make the worst decisions in life and will have to live with the consequences.
Don't be afraid when you see nothing going on for you. "Never will I leave you nor forsake you". You are seeing the scorpions, the dry land with rocks on top and thistles, you get afraid and lose your birthright. Also because you're operating on a very low wavelength i.e fleshly desires you fail to see in that dry land full of rocks, is the rock of salvation. Those thorns are the ones He bears on His head to cover you from the burden of the curse. Right after redemption, in that very same land, the rain of salvation pours and your dry land turns to streams of living water. Off you go after transformation, trampling upon the scorpions that previously intimidated you.
Eat your lentils and enjoy but remember not every opportunity is to be taken. Some "opportunities" might as well be the very poison that kills you.
PS: I do remember that I promised several nuggets on relationships. I keep my word as far as I'm concerned so patiently wait.
Cheers!