Have you been putting on the Full Armor of God in prayer? In the sense that when you pray you say "I put on the helmet of salvation". "I put on the breastplate of righteousness". "I take on the belt of truth". "Pick my shield of faith" , "the sword of the word of God" and "I put on the sandals of the gospel of peace" then you happily say "I never leave my house without wearing the full armor of God"?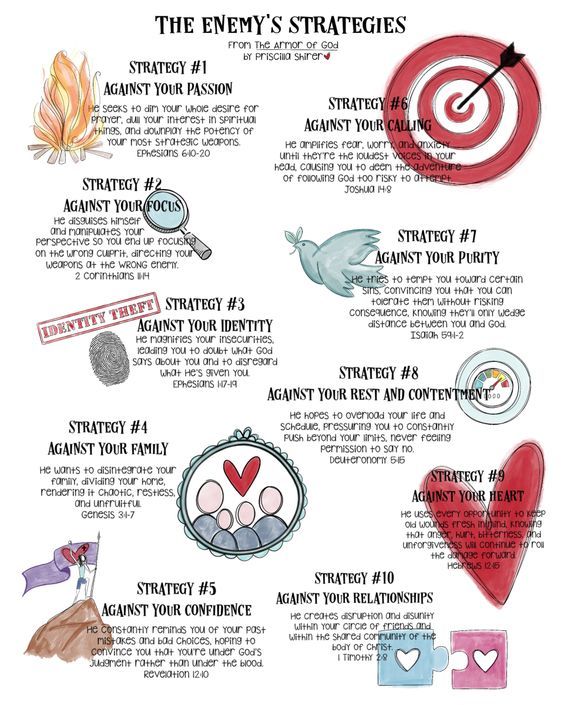 Yet, your calling is under attack. You have given up on your dreams and passions. You lost focus. You're anxious all the time and you think you will be happy and content when you achieve such and such or buy this and that.
You are depressed and you don't remember what TRUE PEACE feels like. You consider vanity and superficiality to be prosperity. Social media responses determine your value. Dysfunction is in your midst in terms of relationships. You have to compromise yourself to get ahead. Your heart doesn't seem right and there is always something going wrong?
The question is if you know you put on the Full Armor of God, meant to be your protection against the forces of darkness, then why do these things happen to you?
Is God lying to us through His word or you forgot to "DECLARE" the words at midnight or 3:00 a.m?
Facing east while applying the anointing oil you bought from your pastor while holding the white piece of cloth he sold you to make the anointing oil more effective?
Or you need to purchase his prayer book as well before the results? Sow more money maybe… sorry, I mean seeds. So that maybe you can be more protected if not blessed?
If according to Isaiah 55:11 the word of God never proceeds from His mouth and return to Him empty but accomplish what He pleases and prosper where He sends it, why is the church not indicating the results?
I have once wrote about the Full Armor of God and to my surprise, it's the best performing article. I basically tried to roughly explain the connection between the book of Hebrews and Ephesians.
My understanding was as seen at the time (shallow) and it's a privilege and an honour to advance. I can never be worthy of the things of God but by His grace, I will do all things through Him.
Moving on, I choose to let the article stick around to the Glory of God. My aim is to encourage anyone to keep the Faith and dwell in the land. By His abundant Grace and Mercy one day without notice you will wake up with a different understanding.
This full understanding thereof is what will make the word become flesh and dwell within and amongst you. A wonderful life giving spirit. While experiencing peace and tranquility you will never find anywhere else or from anyone.
Table of Contents: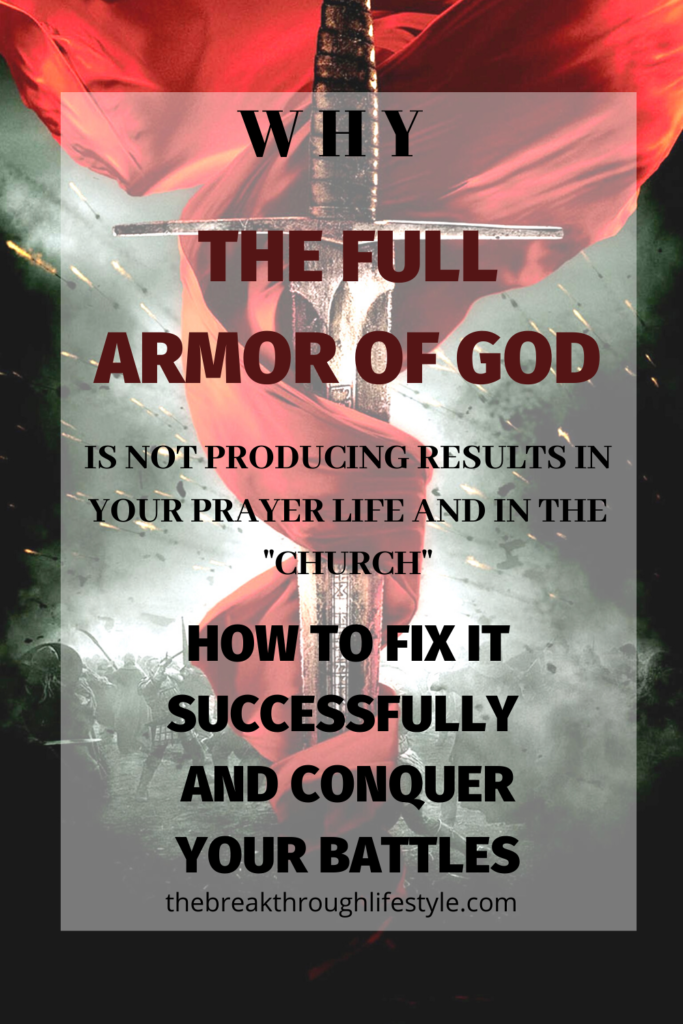 What is the Full Armor of God?
Ephesians 6: 10-18 says:
Finally, be strong and courageous in the Lord and in the strength of His might. Put on the full armor of God, so that you will be able to stand firm against the schemes of the devil.
For our struggle is not against flesh and blood but against the rulers, powers, world forces of darkness, against spiritual forces of wickedness in the heavenly places. I gave examples of these in the previous article concerning the topic.
Therefore, take up the full armor of God so that you will be able to resist in the evil day and having done everything to stand firm. Stand firm therefore:
Having girded your loins with

truth

Put on the breastplate of

righteousness

shod your feet with the preparation of the gospel of

peace

Take up the shield of

Faith

with which you will be able to extinguish all the arrows of the evil one
Take the Helmet of

Salvation

The sword of the spirit which is

the word of God
With all prayer and petition pray at all times in the spirit and with this in view, be on the alert with all perseverance and petition for all the saints.
If you look at this scripture very carefully, the full armor of God is Christ Jesus. So wearing the full armor of God is not a physical activity but a state of the spirit which implicates the heart and then the mind further influencing your actions and responses to circumstances.
As a matter of fact, you put on the armor successfully from the bottom that is number 6 going up to number 1. Not in the order from first.
Let me explain. You cannot come to truth, righteousness, peace, faith and salvation without the word of God which is manifold. The word is God and all things come to being through Him (John 1: 1-3).
Additionally, the gospel, is the power of God that brings salvation to everyone who believes. First to the Jew then to the gentile (Romans 1:16) and before you attain to truth, righteousness, peace, faith and salvation, you first have to not be conformed to the standards of the world but be transformed by the renewing of your mind, so that you may prove what the will of God is, that which is good and acceptable and perfect (Romans 12:2).
This is mandatory because flesh and blood cannot inherit the kingdom of God nor does the perishable inherit the imperishable (1 Corinthians 15: 50).
So what we should actually be asking as a serious truth seeker is Who is the armor of my spirit? Then when we find Him, we can understand what is the full armor of God.
Other than that, the full armor of God is Christ Jesus. To try and bypass Him, He said it's like a thief who tries to enter the sheepfold through the fence rather than the gate.
So you cannot open Ephesians 6 and start saying I put on this and I put on that. I would humbly like to let you know you're wasting your time.
The word of God works in only one way.
Abide in Me and I in you.
As the branch (you) cannot bear fruit of itself unless it abides in the vine (Christ), so neither can you unless you abide in me.
I am the vine, you are the branches; he who abides in Me and I in him, he bears much fruit, for apart from Me you can do nothing.
If anyone does not abide in Me, he is thrown away as a branch and dries up; and they gather them and cast them into the fire and they are burned.
If you abide in Me and My Words abide in you, ask whatever you wish and it will be done for you.
My Father is glorified by this, that you bear much fruit, and so prove to be my disciples (John 15: 4-8).
Why is the full armor not performing as written, in the church today?
Generally we are seeing not just the failure of the full armor of God but also apostasy, division, dysfunction, corruption, unrighteous judgment, confusion, high divorce rates, conflicts, betrayals, slander, gossip and all sorts of evil not worthy to be spoken of IN THE CHURCH because of the following reasons:
I'll actually just use the word for this so that in the future when persecution comes you understand fully who exactly you're fighting.
2nd Kings 17: 7-19
Sons of Israel feared other gods after deliverance from sin and evil and sinned against the Lord their God who delivered them.
They walk in the

customs of the nations

"traditions made by rote"

. The examples I'm about to give are not in this specific scripture but I know what He means so I will give examples: Witchcraft practices, Occult membership, Superstitious beliefs, Sorcery, Cult Prostitution especially the men (usually the womanizers) and women too, Devil worshipping, Divination, Necromancy and offering sacrifices to strange gods for power and money, Pagan activities eg Christmas, Easter and all the other constantinian ideas etc.
They did things secretly which were not right against the Lord their God. They built for themselves High places in all their towns from watchtower to fortified city.
They set for themselves sacred pillars and Asherim on every high hill and under every green tree. There they burned incense on all the high places as the nations did which the Lord had removed from among them further provoking Him.
They served Idols concerning which the Lord had said "you shall not do these things".
They stiffened their necks like their fathers who did not believe in the Lord their God.
They rejected His statutes and His covenant which He made with their fathers and His warnings which He warned them and they followed

Vanity and became vain

and went after nations surrounding them concerning which the lord had commanded them not to do like them.
They forsook all the commandments of the Lord their God and made for themselves molten images even two calves and made Asherah and worshipped the hosts of heaven and served Baal.
They made their sons and daughters pass through fire, practiced divination, enchantments and sold themselves to do evil in the sight of the Lord provoking Him.
Isaiah 29:13
These people come near to me with their mouth and honor me with their lips but their hearts are far from me. Their worship of me is based on merely human rules they have been taught.
Isaiah 66:3-4
As they have chosen their own ways and their souls delights in abominations, so will I choose their punishments and will bring on them what they dread. Because I called, but no one answered; I spoke but they did not listen. They did evil in my sight and chose that in which I did not delight.
Those teachings you get from those churches you go to are always in error because most of your teachers are self inspired.
They do not have the Holy Spirit in them hence the lack of understanding and demonstration of the Kingdom of God.
In fact, some use the word to make money, gain fame that's why strategy number one is go to the doubtful and fearful living in ignorance. That's how they get to buy the jets in the name of Jesus without fear or remorse while deceiving the flock.
The people on the other hand are desperate for a "blessing" and want to get something out of God rather than to know Him and worship Him in Truth and Spirit, leading to deception.
This is also why they run very fast when they face persecution that comes with the word because its not worship that drives them but the desire for things, power and money.
This group, together with their false preachers are the ones that lead to further unbelief. You go to these churches and you realize very strange things.
First of all it doesn't make sense to me why I need to pay for any service to be in the house of my Father. The earth and everything thereof belongs to Him, He doesn't need substance made with human hands to sustain Himself when He Himself IS sustenance.
Second of all, I don't get why you need to protect your handbag and mobile phone instead of protecting the new soul seeking salvation.
Thirdly, those church cliques of a group of women gossiping about other people's prayer requests, lives and the jealousy of those who are blessed is also another thing.
Notwithstanding, the dramatic events that take place in between preaching and worshipping which comes across as cultic.
I don't want to bring the issue of affairs amongst the congregation. Plus people mingling what is Holy and Pure with what is unholy. For instance, the Jezebels in the churches who know the scripture and even like to sing gospel music, frequent worship and intercessory groups and know the word. Their favourite sport is "deliverance".
Let me not get started with the disunity on the internet from "Christian leaders". I don't see more of them collaborating and brain storming ideas for outreach TOGETHER. Instead it seems you do things out of rivalry and again to glorify yourself instead of God.
Not forgetting to mention, most Intercessors are sleeping and I don't understand why your social media groups have so many rules for simple people to participate in for the sake of the gospel.
What Jesus are we preaching??? Is it the one WHO IS, WHO WAS and IS TO COME or the one WHO IS, IS NOT and IS TO COME?
Then you have the audacity to bring down young people in Christ who are still maturing spiritually by judging and condemning them. I mean James asked, you who tell others do not steal do you steal? Or you think by judging and condemning others you will escape judgment? A very good recent example is how the churchians are treating Kanye West.
He is newly saved and has managed to bring Brad Pitt who was an atheist among others to Christ. The last are becoming first. You who has been a Christian all your life how many souls have you harvested? Before you start condemning Kanye West who is God's business?
Plus if Jesus leaves the 99 sheep for the one lost sheep. What makes you as a servant think you can be above the master and start grouping yourselves in to one clique feeling Holy while outcasting others? When you received salvation were you a saint? Was God hard on you as hard as you are towards the unbelievers?
Point being, where the Spirit of the Lord is there is Liberty. Peace, Righteousness, Love and Joy. You know, the fruits of the spirit. I also don't think you were to confine yourselves in those monuments you call "church". Burdening the souls.
The church is the individual. When you receive Grace and Mercy that you don't deserve, you extend it to another. You don't become arrogant and think you are better than anyone else.
Also stop making "gospel music" that is not true praise and worship but solicitation for money and fame while insinuating that your mercedez benz, bmw, jets, mansions, plunder of the needy and versace shirts are blessings.
God's blessings are not that small, mediocre, depreciating and perishable! I can in fact easily consider it blasphemous to associate depreciating THINGS with Him.
You praise Ebenezer in your worship song but when the prophet Samuel took a stone and set it between Mizpah and Shen and named it Ebenezer, it was a monument to remember how far the Lord had helped. We don't worship the monuments, symbols or the blessings but the giver thereof through Christ Jesus.
Remember, chances are the prostitutes and tax collectors will seat at the table with the forefathers before you.
God knows and may His grace be upon me as I say this how angry I feel about these "christians" who are not even True Christians. They are the cause of lost souls. Actually some people creep in to the "church" specifically to scatter rather than gather.
Friends, when a servant that is from God steps on the pulpit you will know. The atmosphere is different. They don't play around or water down the truth. They don't speak of themselves and their intention is always for you to repent and come to the knowledge and experience of the Kingdom of God. You can also easily distinguish them from the false teachers.
Most of them will rather work with their hands while living simply than touch your money because they anticipate a reward greater than silver and gold. There can never be a contradicting scandal where the spirit of the Lord is. Where He is there is Healing, Revival, Transformation, Forgiveness, Unity, Peace, Love and Restoration. Never contradictions.
Isaiah 32:17 says the work of righteousness will be peace and the effect of righteousness quietness and assurance forever.
The full armor of God is not working in the church today because hearts are not right. The word of God truly never fails and there is one thing as a matter of fact that is impossible with God and that is LYING.
When He promises He fulfils. His character remains true even when we are not. He is constant, coherent, kind, gracious, unexplainably loving and glorious in all things. As a matter of fact it is His love that turns us back to Him instead of punishment.
So if you're affirming, declaring and decreeing whatever you have been told to declare… and you don't see results to say the least by this time next year or within the timings of God, consider this:
Isaiah 59: 1
The hand of the Lord is not short that it cannot save. Nor is His ear so dull that it cannot hear. Your iniquities have made separation between you and your God. Your sins have hidden His face from you so that He does not hear.
And concerning your churches that you go to consider the following:
Isaiah 9:16- Those who guide this people are leading you astray and those who are guided by them are brought to confusion.
To know God is to know where His presence is, there can never be confusion or any kind of contradiction.
Secondly, Isaiah 66:1- Heaven is my throne and the earth my footstool. Where then is a house you could build for me? And where is a place that I may rest? My hand made all these things, thus all things came to being declares the Lord.
That being said, Acts 17:24-25 – God who made the world and everything in it is the Lord of heaven and earth and does not live in temples made by human hands. Nor is He served by human hands, as though He needed anything, since He Himself gives to all people life and breath and all things.
We are meant to be a community of the body of Christ baptized with the water of repentance, filled with the Holy Spirit by Grace through Faith, together with one mind in Christ, breaking bread house to house, sharing what we have with each other in Love, with gladness and more importantly, sincerity of heart while praising God and having favor with all people as the Lord adds to our number day by day those who are being saved.
The word of God is not a tool we can use to bend for our selfish desires but rather a life giving tongue that speaks through the Holy Spirit, of the word from God's mouth and just by the mere fact that the word is God, if we Love Him as we claim we do, we should at the very least revere this fact before tarnishing His pure, well meaning and life giving instructions.
Moreover, non of us is called to play Church but rather to actually BE the church. A letter written from Christ who is the result of ministry. Written not with ink but with the spirit of the Living God. Not on tablets of stone but on tablets of human hearts 2nd Corinthians 3:3.
You don't just get up and pick the word and start acting while by passing the High Priest of your soul who is also the full armor of your spirit. Unless you are enjoying the injuries you incur in your spiritual warfare?
It is time to be fruitful and the opportunity is available to everyone who believes and is humble enough to repent. The season and dispensation we are in, is one of magnificent grace and mercy. So as soon as you read this take this into consideration "today if you hear my voice, do not harden your hearts". Which leads me to my next point.
How to successfully use the full armor of God
I am sure you have seen all the scandals that have arose this year in those monuments you mistakenly call "churches". The question is what is God revealing to us?
We have seen rape reports, scriptural manipulation, arrogance and pride, cheating scandals from "church leaders", half naked women on social media with scriptures on their panels, strange practices on the pulpit, apostasy, members that cause division even as far as racially, blatant idolatry, betrayals among each other and so on.
These are the very same people who burden souls and condemn the children in the spirit who need nurturing.
Anyway, this is not much of a big deal on your side because you have the ability to take responsibility for your soul. The rest is for God to handle.
My suggestion is this and may God forgive me if I am in error, first and foremost repent. That is the starting point for all of us and something that is to be done daily and consistently backed up with actions.
I like to say assume a position of foolishness and repentance everyday when you step out of bed and don't stop until the day you have a new name, you know God's true name and there is a personal agreement between you and Him.
Otherwise, there is not a single man on earth that can claim to be righteous and it is written we all fall short of God's glory.
I personally want you to know I don't write these things as though I deem myself to be of importance or rather a saint. This actually is not a ministry and I don't dare to give myself any sanctimonious title or position. I also don't count myself as worthy to write the things of God or to be blessed by Him or even open my mouth to address Him.
However, Jesus Christ the Hope of salvation and friend of sinners like myself, by His Grace through our faith in Him and His life giving spirit makes it possible for us to experience God's kindness, when we enter the throne of Grace for mercy in our time of need.
Our weaknesses are in fact a quick entry ticket to the Holy of Holies and our Faith the catalyst for experiencing God's salvation. Hence, the weak begets strength and the poor begets richness.
So, I don't want you to feel ashamed of any weakness you may have. I am stating what is wrong in the hope that you will desire change that is freely available. Also just because I encourage the embrace of our weaknesses it is not an excuse to languish in ignorance and filth that births foolishness and eventually death.
To Love Christ and to truly believe in Him is to lessen His burden by endeavouring to follow His instructions. Earnestly and diligently come what may.
To trust Him even when He is four days late like how Mary trusted Him the time when He came to resurrect Lazarus. Knowing that even when He is late He is still on time and He does what He says He will do.
As someone that spends a lot of time in the throne of Grace, I invite you to come hither. Come and taste water that will bring you to the realization that you have never tasted true water and you have been thirsty all your life. There is also plenty of bread and it is uncommon, filling, life giving and free. A simple taste of the bread and you will realize too, you have never eaten true bread.
THE MAN Jesus Christ, does wonders indescribable and what I am yet to find out is when He does it. He can visit you and you will be absolutely oblivious to His visitation. All you will experience is a changed circumstance all of a sudden and you don't recognize yourself. I'm smiling so hard right now just thinking about it. I love THE MAN!!
By the way, I'm not one to say what I have not experienced. So I'm confidently encouraging you, come and come as you are. Don't distance yourself from Him thinking you're not good enough.
Truly, non of us is good enough to be in His presence but there is nothing we can do about it. Come and be sure He will not send you away. He is in fact meek, humble, gentle and very kind. His burden is easy and His yoke is light.
The delay of coming is what will eat you up and its not because He has anything to do with it but because your choices in fact have consequences and hey, the wages of sin is death. God has NEVER been responsible for our suffering and I want to talk about this separately.
God is not in the building you frequent. He is also probably not happy with the fact that you think His anointing and miracles are for sale. Your pastor doesn't have it in him to lead you to salvation without the Holy Spirit. It is not him that is your "covering" or "spiritual father" and that in fact is some cultic idea. May the Lord rebuke it!
Moses as righteous as He was, filled with the spirit of God, chosen before birth for the very purpose He fulfilled, died and buried by Christ Himself, could not lead the Israelites to the promised land.
What is the false preacher and prophet going to do for you if a man as Holy as Moses, was not able to lead the Israelites to salvation?
It's time for FRUITFUL action!!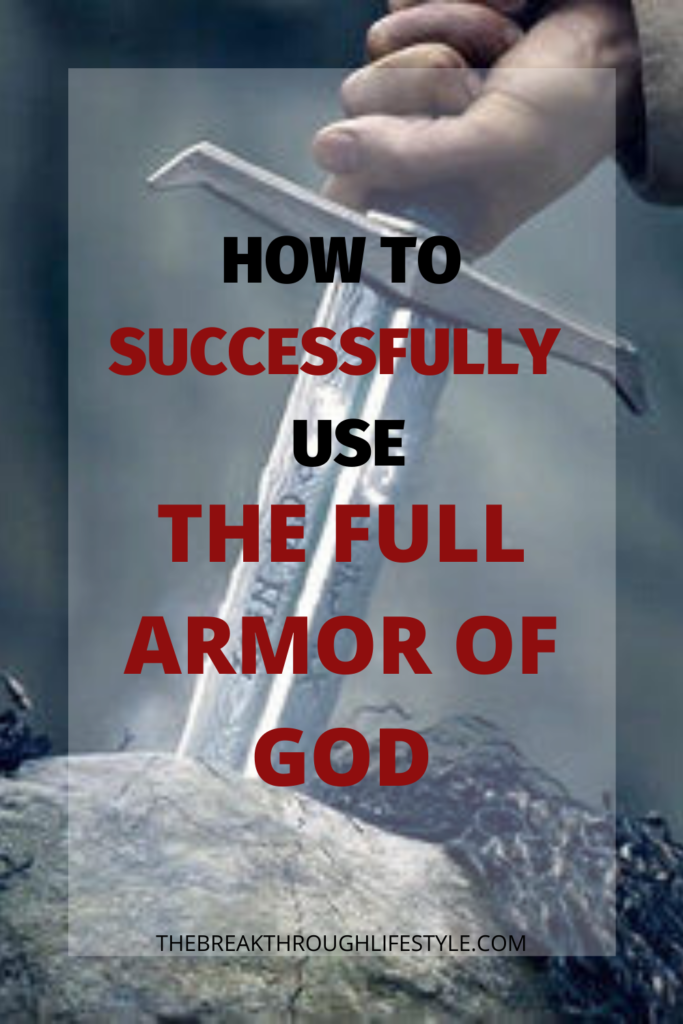 Step one
REPENTANCE. Change the bad vices to excellent and praiseworthy vices. It's not just about saying sorry. We agree that truly being sorry is through the change of our actions and not a mere word of mouth. True or False?
Step two
As you're repenting, ask God to lead His servant to you so that you can be baptised in water as a symbol of true repentance for spiritual purposes- I will talk about this in detail separately but after baptism, if you keep your baptism pure you will receive the Holy Spirit that comes to live with you in you.
Step three
Get in to the word of God. You verses Him and the Holy Spirit your teacher.
Throw all those self help books away. People are just turning the house of God to a den of robbers nothing more.
What is man going to tell you that Christ cannot explain? If those books help as they claim why are people not permanently changing? Because if people are permanently changing the results in the world would be different?
Close every other book and open the word of God. If you don't understand anything, ask Him and He will gladly answer. Otherwise come here and we can help each other through the Holy Spirit. In case you want a cheer squad.
Step four
Switch off all those Youtube "prophets" thirsty for views that like telling you "the Lord told me".
The word says the dream interpreters and prophets that will be among you will not be from God so don't listen to what they say but it seems you people don't like following instructions.
My friends when the Lord truly "tells you" it will shock you so hard you won't have it in you to say such a statement. You see all the big prophets how they spoke? "Thus says the Lord".
They speak what He says without putting self importance in the picture. A prophet is not everywhere engaged in many affairs and businesses and they don't resemble the world.
Prophecy stopped at John the baptist who was Elijah and If God is going to speak through anyone and you know how He speaks, you will know a prophet is in your midst and what is prophesied will take place exactly as told.
More importantly, correctly predicting things doesn't equate to prophecy. You don't need to be a pilot to see that a plane is about to crash. True or False?
Prophets also don't speak when they want to. They speak when the Lord wants to speak through them. A prophet, is concerned about telling you what God is thinking concerning the state of our hearts and what He is about to do about it.
A true prophet will not be telling you what they think about Kim Kardashian and Kanye West. They will tell you about forthcoming events and warn you about a few things, lead you to repentance and rebuke you if necessary. Everything they say will be visible and rightfully so.
They never have it in them to use the word "me" or talk about themselves. They also don't talk to just anyone and everyone. They are usually sent to specific groups of people and individuals. From Elijah to Ezekiel, Isaiah to Jeremiah among others you see this. A lot of this people have not been told anything by the Lord of Lords!!
If you're burning so hard to hear what the Lord has to say to you, stop being lazy and read your bible. Then pray and start hearing from Him by yourself.
Keep off too from the group of "die by fire" "ministries" and get out of the "church" building. Absolute deliverance is done by Christ Jesus Himself thats why YOU need to prepare the way.
God as He has said, is not found in those monuments. Especially if you are not reflecting fruits of the spirit and gifts thereof and your preacher keeps talking about sowing seeds. Do you really think the things of God can be purchased?
Most of the "preachers" especially the ones who like to really claim such titles have not been appointed by God and therefore do not have the Holy Spirit and thats why they contradict matters concerning God.
The Holy Spirit is void of error.
If you must use a preaching, before engaging with that, pray for the spirit of discernment so that you can be able to test the spirits.
Jesus is very attractive and His word can stir you up but this doesn't mean you run to the pulpit without the Holy Spirit.
Even the disciples turned apostles, called and chosen face to face by Jesus Christ were instructed no actually COMMANDED in Acts 1:4-5, not to depart from Jerusalem but wait for the promise of the Father, which says you have heard of me.
For John truly baptized with water; but you shall be baptized with the HOLY GHOST not many days from now. In verse 8 He adds, you shall receive power, AFTER the Holy Ghost has come upon you and you shall be witnesses about me (not jets) both in Jerusalem, Judea, Samaria and the uttermost part of the earth.
A lot of those "sow a seed", "everything is gonna be okay", "you are blessed" folks skipped this part and thats why they don't make sense. They need money and so they need to stroke your flesh desires while in actual reality you need help.
I am saying when the Holy Spirit is in your midst just the atmosphere itself will assure you He is around. You will see wonders. So please lets cut the games and that's why they fail to divide the scriptures correctly because it cannot be handled with logic. Leading people that need help to the slaughter.
Step five
Be willing to change and never be afraid. Fear leads to sin and is caused by lack of Faith. Or Is it not because of Fear that you compromise principles and your standards all the time?
You're so afraid that you need constant assurances and that's how you land on those false preachers and prophets?
Fear of what you don't understand leads to hate and jealousy.
Fear of the unknown causes you to be stuck in positions and situations that don't edify your soul.
Fear of what is happening around you is what causes you to doubt what God promises.
Fear of saying no leads you to agreeing to what your "gut feeling" tells you not to do.
Fear of not finding a partner that you deserve is what causes you to settle for the partner that destroys you and your future.
Fear of being judged is what makes you beg for validation and applause from people who don't truly care about you and are not aware of themselves to begin with.
There is a reason why "do not be afraid" is the most repeated phrase in the word and I have had my share of dances with fear so I recognise it all to well.
If you will ever be afraid, that's okay and normal but don't dwell on it. Pray and the Lord will be right there with you, so close as your cloths are upon you body to comfort you.
He truly will never leave you or forsake you and is with you always. Even you who thinks otherwise of Him. In His long suffering nature He is right beside you loving you even more as you offend Him. The downfall with this is, when He flips, after so many chances, i'll tell you think of His wrath as the flow of a river. The river must land to where it is flowing.
You know even in real life, the worse people to mess with are those who are very kind and gentle. Have you witnessed it or not?
If you want to put on the full armor of God successfully, you will have to trust in the Lord and not be afraid. It's hard sometimes but the grace of the Lord is sufficient to help you. Also as you advance you just stop being afraid and become like a Lion-ess of some sort. Test and see.
Step six
You want to be friends with King David in your head for inspiration. There is not a warrior aside from Judah that can compare to how David fought. These two dudes I like very much together with King Josiah and King Hezekiah.
Study them because they demonstrate how to use the full armor of God. Practice what you see and remember, never attack a human being but the problem. Every single person you see on this earth is precious and very good with great untapped potential.
The problem is down the line, through strange appetites, they tango with demons and get possessed. As a result, their minds get depraved and the devil starts working through them.
It is that demon you want to grab and walk away with its head in your hand not the human being. Have fun with that head before you throw it in the pits of hell where it belongs.
Make good use of the enemy or in Jesus words "pray for those who persecute you", "do not resist evil" and "bless those who curse you".
You have not forgotten I hope, it was with a kiss that the Lord was betrayed and through that we achieved salvation? Joseph just to use a common example, without his brothers' betrayal, would never have achieved his success.
Your enemies who come from your household as told by Christ- few family members and circle of friends, are the ones who will propel you to greatness. Everything works together for your good.
At first, it's a bitter pill to swallow, when you come to the realisation of who your enemies are but once you understand how God works you will forgive them. Of which by the way you have to forgive. This I have learned is impossible without Jesus Christ so don't try to bypass Him if you want to truly come to forgiveness.
As you advance with the engagement of battle, quite honestly at first it will scare you. You will feel like you have come to the end of the road but in that moment you will experience something unheard of and you will see results you never thought possible. You are going to thank the waves that slammed you to the rocks in the hope that you die because that rock is the Rock of Ages.
I won't give much detail on this because some experiences between you and Christ become so precious you want to save some in your heart but if you're serious about the Full armor of God do as I have said you will see what I mean and so much more.
Spoiler alert it isn't these best fighters I have mentioned that fought but the Holy Spirit. You want the Holy Spirit to stick around, be compatible with Him.
In this battle, you will transform. You will become strong. A bit fierce too but the Lord will tame you and all that has been stolen from you, you will repossess even with extra on top of it to share with others. You will receive new wine, grain and oil. Find out for yourself what that means and that's my little assignment for you.
The best part as written, your enemies will all be put to shame and those who trouble you, whether secretly or publicly you will see them no more. Just be still and enjoy seeing the salvation of the Lord.
Don't forget to not be afraid. Joshua by the way is also another great inspiration for you.
Step seven
Discipline is absolutely important and mandatory. Embody the mindset of an athlete. That If you don't train and be disciplined, you will not get the gold medal because you have to compete according to the rules.
Otherwise, as Jesus said, your enemy roams around like a roaring Lion looking for whom to devour. So on your rear guard he will lurk, waiting for you to fold your hands and when he finds you relaxed, he goes and gets seven other demons and your situation is reportedly worse than the first.
So if you want to be a good combatant you've got to be very disciplined deliberately. Always be under the shadow of THE ONE who goes before you and fights for you.
After studying, tell God your thoughts about the word. Don't hold back. He is not like humans. I say this with respect, whoever you consider your favourite on this earth cannot compare to the lovingkindness of God upon you.
A little taste of Him and you will agree with David that one day in His courts is far much better than a thousand days in the presence of the wicked.
So, have an exchange with Him freely but humbly and respectfully. Be assured He listens and don't be discouraged when it seems like He is not answering.
By nature He is very silent anyways and speaks once or twice and sometimes you might miss what He is saying if you don't pay close attention. Don't give up. Your journey with Him is a marathon and not a sprint.
Also know that everyone's journey and relationship with God is different. Don't try to copy, compare or compete with anyone. If you want to compete, beat Abraham's record of Faith, David's of praise, Esther's of intercession, Ruth's of loyalty and integrity and so forth but not anybody on earth here today.
Otherwise, Focus on conquering the demons within and around you. Nothing more or less. As much as we are all equal before the eyes of God, we all have different rankings in the kingdom which influences how we act and so on.
After you have become fully mature through the process that seems scary at first, you will now be fully dressed on the inside with the full armor of God- Jesus Christ Himself and this is when you will successfully gird your loins, go forth, be fruitful and multiply.
It is at this point that you can start speaking the word of God and shifting the spiritual realm successfully. With the full armor of God.
Otherwise as I have told you earlier, stop confessing in the hope to possess. You are wasting your time. It doesn't work like that unless you want to engage with the practice of enchantments. I mean if you can handle being in the presence of God's judgment and you feel like you can successfully go against Him, then why not?
Step eight
Praise. Nothing will work the full armor of God faster than praise. When you praise God with gladness, gratitude and a sincere heart that will do wonders unexpected and hard to comprehend.
Especially when you do it when your present circumstance does not match up to your expectation of His promises. Out of pure Love. There, you will smell a sweet fragrance and you will feel a presence that you will never forget. It will change you with every encounter as your circumstances change. Do it right and the experience will encourage you to keep coming back.
In the middle of praise, one from a sincere heart that has repented, you will see miracles unfold. This is something confirmed and has happened since the beginning of time.
If you want to understand the power of Praise, Joshua is your guy and David again is the man for inspiration. Study these two and copy everything Joshua did with understanding that is freely accessible through prayer. Anyway, you were created to Praise and worship so why not have a party of two and a little dance to shake the demons away?
The more you mature through praise, you will advance to worship. This one is deep and takes you to a whole other level. It is so deep that I don't know how to explain it. It often happens sort of on the inside burgeoning to the outside. Here you lose yourself completely. You think of things you didn't know your mind can produce. You have to experience it to understand. Otherwise, Praise and worship is pivotal alongside prayer.
Step nine
Fasting. I know people went to the book of Mathew and took Jesus words out of context concerning fasting. That too will be addressed.
Otherwise, there still remains a solemn fast for the sons and daughters of God. Some issues are tackled much more successfully with the full armor of God when you fast.
So if you have never tried it, be gentle with yourself and start practicing it little by little as you advance. You can start with a day. Then slowly adjust to three days. Move to a week and then ten days as you progress. No pressure in Christ as long as you're not behaving like a dog that vomits and goes back to eat its vomit if you know what I mean.
As you rest in Him, you are free to do any right thing you want to attempt to do. In fact His grace is very sufficient to empower you to abound in every good work you pursue in case you're struggling. So really, no pressure but you have to learn how to humble your soul for the greater good.
Not only will you reap miracles and advance spiritually but you will also be absolutely healthy. Since you guys like statistics and numbers even though they might be cooked, there are some statistics that show how many people have been healed through fasting. It is something you want to try and actually fasting done according to Isaiah 58 is another insta-breakthrough.
It is important to note that, true fasting is two fold. One where you put your plate down and the other one which is valued more, where you fast from unrighteousness.
If you fast from unrighteousness perfectly, then you wont need to fast like others. You will rest from fasting because when the bridegroom is with the bride, yes, fasting is not necessary.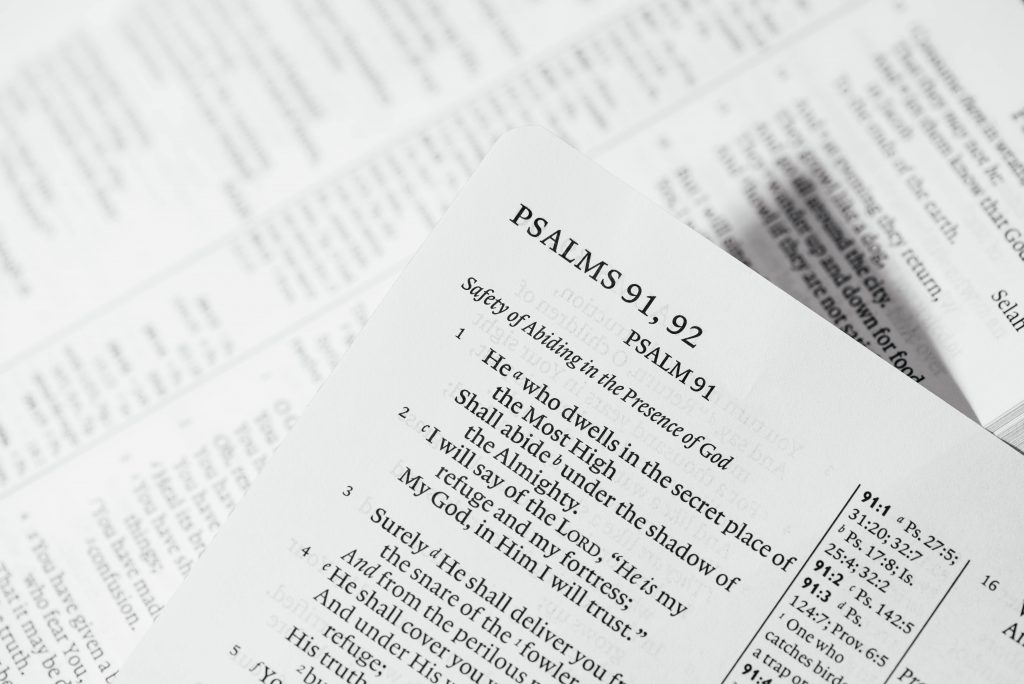 It is not possible to wear the full armor of God and incur a successful attack from your enemy. We get attacked because we operate in ignorance apart from disobedience which is why I always refute the assertion that Knowledge is power.
It is not. If it was we should be living in the most orderly world full of peace, love, joy, unity, righteousness, equity and justice. Instead the world is chaotic why is that if truly knowledge is power? You know I get so pissed at the fact that we are fed with nice sounding ideas and we just roll with it without thorough evaluation.
I am calling everyone to take it upon themselves to unlearn all the garbage we have been fed over the years in my humble opinion. Knowledge is not power, the application of knowledge, which later transforms us, further influencing our actions based on who we become through the paradigm shift of the mind, is the only way Knowledge can be deemed to be powerful.
There is so much information today everywhere but no results which led to my conclusion that information which comes from knowledge is destructive but transformation from knowledge is productive.
Otherwise after you have all that knowledge stuck in your head then what? If you're not going to be just another puffed up individual that wants everyone to know who you are on the outside based on your titles and things? I want to tell you who you seem to be on the outside and what you have achieved, in the grand scheme of things, it is absolutely irrelevant.
That's not what brings justice and equity to the community as you can clearly observe. It is not what creates in you a heart of integrity. It will not bring order to the dysfunction in your relationships. It cannot successfully handle the burden of leadership.
It can't bring peace to your mind. It will not provide your bones with health and there are certainly some afflictions of life that your knowledge cannot fix. Neither will you ever be able to value your fellow human being with knowledge.Thats's why we value things and use if not abuse people.
So, knowledge just makes you proud and if you achieve anything you just become another consumer surrounded by a lot of things you don't need in the quest to achieve freedom, peace and security and my question is this. Is this how low we want to stoop with human dignity purchased at a price that cannot be ransomed?
You belittle yourself unknowingly because you're so much more than what you're trying to prove on the outside.
I want us to wake up when we still have time.
If you're going to put on that full armor, mean what you intend to do and do it right or don't do it all. It's so many people doing with the so called powerful knowledge without first becoming from the inside.
Yes know but then become before you do it or rather "In all your getting, get wisdom and understanding and forget it not".
We have a lot of people doing all sorts of things after knowing without becoming and thats how we end up with corruption of all sorts. It is time for change and if you don't willingly change, the force of change will step in and you will not handle it without mercy and grace.
Let's get acquainted with the idea of how powerful we could be all over the world IF we could all be united with one mind, one body and a healthy heart in Christ. Things would be unimaginably so good and I believe we can all arrive to that. By Grace, through Faith.
Cheers,